Last year turned out pretty well for the state's 50 largest private companies. Their collective revenue of $38 billion was well above the $36.4 billion of 2009 and approached the record $38.2 billion set the previous year.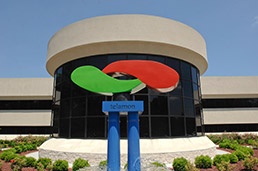 Carmel tech firm Telamon Inc.turned out a revenue gain of 43 percent.(IBJ file photo)
However, the private companies as a group didn't fare as well as the 50 largest public companies. Only 29 of the private companies saw revenue increases compared with 37 of the public companies.
As was the case with the public companies, revenue improvements came across the board for the private firms. Companies in industries as diverse as car dealerships, insurance, technology, construction and health care enjoyed strong gains.
Ray Skillman Auto Centers in Indianapolis shot up the most, 63 percent, to $393.6 million.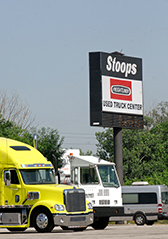 Indianapolis truck dealership Stoops Freightliner turned out a revenue gain of 29 percent.(IBJ file photo)
Also seeing big increases were Fort Wayne-based Rea Magnet Wire Co. Inc., Evansville contractor Traylor Bros. Inc., Carmel tech firm Telamon Corp., Indianapolis-based industrial contractor BMW Constructors Inc., and Stoops Freightliner, a truck dealer headquartered in Indianapolis.
Not all contractors saw revenue increases. Hunt Construction, F.A. Wilhelm and Shiel Sexton slid.
Two of the state's largest private companies were able to say little publicly about their performances because they were in federally mandated quiet periods in advance of initial public offerings.
Allison Transmission, the fourth-largest private company in the state, saw revenue inch up to $1.9 billion. It earned $29.6 million in 2010, a huge turnaround from the company's $324 million loss in 2009.
Allison's IPO filing said the company builds 60 percent of all fully automatic transmissions for medium- and heavy-duty on-highway commercial vehicles.
Remy International Inc., headquartered at Pendleton between Indianapolis and Anderson, saw revenue rise to $1.1 billion from $910 million.
Remy, which manufactures, remanufactures and distributes starters and alternators as well as makes products for locomotives and hybrid electric motors, saw profit climb to $140 million from $121 million, according to an IPO document filed in March.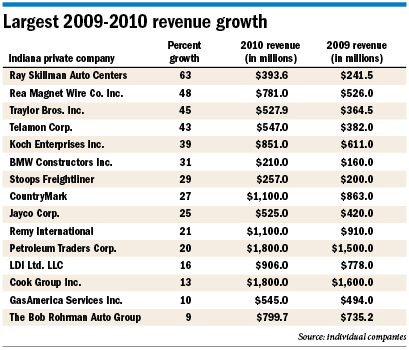 Revenue at No. 7 Cook Group rose modestly, to $1.8 billion. The increase was driven by expanding sales operations in China and the Asia-Pacific markets, said Dave McCarty, spokesman for the Bloomington-based maker of medical products.
OneAmerica Financial Partners Inc. posted revenue of $1.3 billion, enough to rank eighth and up slightly from $1.2 billion in 2009.
The Indianapolis-based financial services firm enjoyed a boost in sales of individual life insurance and annuities as well as 401(k) and group disabilities policies. OneAmerica's individual division posted a 27-percent sales increase following a nationwide recruitment drive of career agents in the prior two years.
CountryMark, the Indianapolis cooperative that pumps oil from the ground in southern Indiana and Illinois and distills it into diesel fuel, saw revenue rise to $1.1 billion from $863 million due to sales increases across the organization.
CountryMark grew market share by strengthening its brand, CEO Charlie Smith said. The firm also launched a premium proprietary line of lubricants.
Do It Best Corp., a cooperative owned by its member hardware stores and home improvement centers, saw sales slip slightly due to a weak first half of the year. Sales improved significantly in the second half but nevertheless fell short of the turnaround the Fort Wayne co-op expected.
"As they say," spokesman Jeff Benzing remarked, "You can't change the wind, but you can adjust the sails."•
Please enable JavaScript to view this content.