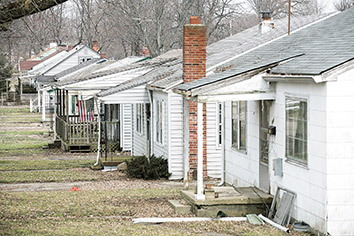 Franklin's mayor hopes to use extra flood relief money to build a park, improve drainage and give a face lift to some city streets.
Mayor Fred Paris says the city was reimbursed $2.1 million after the devastating 2008 floods. The city was able to absorb most of the cleanup costs on its own, however, leaving the city with as much as $1.4 million left over. The Daily Journal of Franklin reports that Paris wants the city council to use the cash to pay for his wish list of six projects.
Paris says his top priority is building a park where flood-damaged homes once stood. Residents have suggested building trails, reflecting ponds and soccer fields on the site, and a committee is now finalizing plans.
"They need to know there's funding to do the project," Paris said.
The projects range from $100,000 to $400,000, and all six total $1.37 million. Paris said he'll ask the city council to prioritize the projects and decide which need to be done first.
In February, Paris said Franklin would have $1.8 million left over from the floods, but now estimates $1.4 million is closer to the actual amount. He said he won't ask the city council to vote on projects until the numbers are final.
Franklin has money left over from the flood cleanup, because Paris put money from the Federal Emergency Management Agency into a reserve fund.
When the 2008 flood hit, city employees stopped their normal duties and spent days repairing streets and cleaning up buildings in Franklin. The city was reimbursed for employees' salaries for the days they worked on flood relief efforts, but Paris was able to save the cash because the city had budgeted to pay its workers anyway.
Now that flood repairs are complete, he wants to use the money for other Franklin projects, including replacing sidewalks and lighting, adding another entrance to a baseball and softball park and adding a drain system to certain streets.
Please enable JavaScript to view this content.