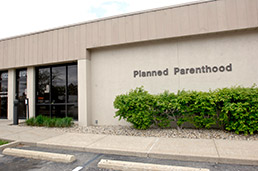 Indiana officials are reversing course and giving Planned Parenthood of Indiana $6,000 in neighborhood assistance grants.
Planned Parenthood of Indiana President and CEO Betty Cockrum says the $6,000 should help the group leverage $12,000 in donations.
The money comes from the Indiana Housing Community and Development Authority. The agency said in June it would not give Planned Parenthood any grants because of a new state law that blocks funds to the organization because it provides abortions. But it relented last week following a federal judge's decision in late June to temporarily block the new law.
Cockrum says the money will help Planned Parenthood provide preventive health care to low-income men and women in Marion County.
Please enable JavaScript to view this content.