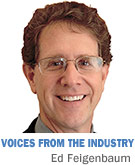 The good news is that nothing absolutely essential must pass during the 2012 General Assembly session. Lawmakers put biennial budget and decennial redistricting responsibilities behind them when they adjourned in the spring.
The bad news is that nothing that many Hoosiers would like to see accomplished may win passage in 2012 if the more dire predictions come to fruition about the tension over the overarching issue, right-to-work legislation.
The right-to-work issue is the sine qua non of the Republican legislative agenda, setting up an epic battle between the irresistible force that legislative Republicans constitute by numbers (and perhaps popular support) and the immovable object in the form of House and Senate Democrats, intransigent on the issue.
House Democratic Leader Pat Bauer, D-South Bend, has been creative in using and skirting legislative rules and customs in the past decade, and he is inscrutable as ever over what tactics his caucus might deploy.
While a full-fledged walkout or boycott should be off the table due to a punitive fine framework, expect briefer periods where Democrats may absent themselves from a House quorum—speculation centers on a regular "one day on, two days off" Democratic House regimen once right-to-work surfaces—and caucuses should last longer than usual on many occasions on both sides of the Rotunda.
Expect scores of Democratic amendments, particularly if right-to-work hits the House floor. They view their ability to make floor speeches as a key tool to "educate" Hoosiers on the details and the bigger economic picture, and their contention that this is another chapter in a GOP plot to cripple organized labor and the Democratic Party.
Democrats also know there are no mission-critical bills this short session, so if they somehow kill the session or force postponement of assorted unrelated matters for another year, it would be hard to portray them as sinking vital legislation that can't wait until 2013.
And there are many issues traversing assorted realms that you can expect to be raised if this were to be an ordinary session.
The push for a statewide workplace smoking ban will be resuscitated, perhaps boosted by additional local ordinances. Circumstances seem to be lining up for consideration of a land-based casino for Gary (and perhaps the other riverboat communities), and lawmakers will look to recoup some $30 million annually in racino taxes struck down by a federal bankruptcy court in Delaware.
Consensus grows for local government reforms focused on nepotism and barring government employees from serving on local legislative bodies. After an apparent 2011 pre-session agreement on sentencing reform collapsed over the details, summer study helped iron out some kinks, and there will be a legislative response to the Supreme Court ruling on resisting an unlawful law enforcement entry into a home.
Drug-testing for recipients of certain state assistance programs will prove controversial, and even as Congress fiddles on the issue, Sens. Greg Walker, R- Columbus, and John Broden, D-South Bend, are burning to do something about helping Indiana collect sales taxes from online purchases.
House Democrats will push an agenda that includes directing a share of state unemployment benefits to workers whose hours are reduced by employers seeking to avoid larger layoffs, recharging the Small Business Loan Program with a $20 million infusion, and requiring contractors to employ more Indiana workers on public projects.
They advocate a voucher program to help low-income children afford preschool. They also want to fully fund full-day kindergarten, offer tax deductions for educational expenses, enact a sales tax holiday for school supplies, impose graduated caps on elementary school classroom sizes, and establish a scholarship program to encourage students to become teachers.
A carefully crafted, coordinated and expensive multi-county mass transit package will be a centerpiece, and bridge maintenance and utility-related environmental and expense issues will be discussed.
Lawmakers will also consider tweaking school reform measures, fine-tuning some voucher and school takeover program issues that arose in implementation. Solons will also likely fix some problematic new language intended to afford local vendors an edge in bidding for government purchases, but which resulted in unintended consequences. Ditto for loopholes in a new law that was to have outlawed the sale of products that were essentially synthetic marijuana and cocaine.
Changes are also in store for a new election law provision that removed unopposed candidates from the ballot, and satellite voting procedures continue to be reviewed.
Scores of other bills will be introduced and debated as the Super Bowl festivities approach, but just like the "oh-fer" start of the Indianapolis Colts dashed hopes that the Colts would be playing in February, right-to-work may also suck all the air out of the Statehouse, leaving other issues as an afterthought—or on the sidelines.•
 
Please enable JavaScript to view this content.