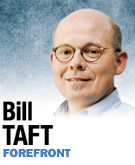 After more than 100 years of operation, Indianapolis Public Schools has acquired a lot of real estate. While IPS has lost over half its student population, its real estate portfolio has hardly changed.

The Legislature recently directed that unused school buildings be made available to public charter schools, but this requirement has not generated any transfers. This requirement also fails to address the large number of underused commercial buildings acquired and maintained by IPS at great expense.

While these unused buildings contribute little to educating children, the citizens of Indianapolis continue to fund the cost of maintaining them and miss the opportunity of using them to address new community opportunities.

School buildings constitute most of the IPS real estate portfolio. While most continue in active use, they house a much smaller student body than their designed capacity, and several school buildings stand vacant. In fact, there is sufficient vacant classroom space in IPS to more than accommodate all the public charter school students in Indianapolis.

Unfortunately, IPS has declined to sell or lease these buildings to charter schools, even when they are vacant and charters offer a market price. The Legislature enacted a requirement in 2011 that vacant public school buildings be made available to public charter schools at no cost. This law has not resulted in any leases or sales to charters due to loopholes that allow school districts to delay such transfers.

Instead, charter schools have been forced to convert former retail, warehouse and religious buildings into educational facilities, while nearby school buildings that taxpayers have already funded sit empty.

In addition to its vacant schools, IPS owns several other types of commercial support structures. IPS headquarters is a seven-story, 150,000-square-foot structure completely dedicated to administrative purposes.

This building is on the northern edge of downtown, an area that has experienced significant reinvestment. It is difficult to understand why this structure is needed for administration when these reduced uses could be accommodated at lower cost in a vacant school building.

At the north end of the Mass Ave Culture District, right on the new Cultural Trail, stands the historic Coca-Cola bottling plant. This 250,000-square-foot complex of art deco terra cotta structures from the 1920s sits forlornly next to restored historic homes and trendy shops. It now houses IPS' school bus storage and maintenance facility, a use that could be housed far more efficiently in a smaller building on vacant property in one of Indy's older industrial areas.

Several community efforts that have targeted the relocation of IPS so this historic landmark could be redeveloped have failed for lack of IPS support.

At the corner of 16th Street and the Monon Trail sits the IPS maintenance facility. This 100,000-square-foot building is at a proposed stop on Indy's first commuter rail line. IPS will likely have the opportunity to sell this parcel to a private investor to create a transit-oriented development that will bring residents back to a largely abandoned neighborhood.

Finally, just east of downtown on Washington Street stands a handsome, four-story building constructed by Ford Motor Co. almost 100 years ago to assemble Model T's. This structure was acquired by IPS in the mid-1900s, and it has become a storage "attic" for mounds of equipment that will never be used again.

If redeveloped, this building could anchor redevelopment of the Washington Street corridor, which now boasts a rapidly expanding Angie's List and the promise of a future bus rapid-transit line.

All these buildings have potential to attract private investors who could restore them to attractive neighborhood assets, generating at least $500,000 a year in new property taxes and removing maintenance costs from public support.

Indianapolis faces growing costs of public services while grappling with the revenue limitations of tax caps and a shrinking tax base. Comprehensive education reform should require the transfer of these financial drains on education budgets to newer schools that are growing, and to redevelopers who can transform them into assets for their neighborhoods.•

__________

Taft is Indianapolis executive director of Local Initiatives Support Corp., a not-for-profit that invests in neighborhood redevelopment projects. Views expressed here are the writer's. Send comments on this column to ibjedit@ibj.com.