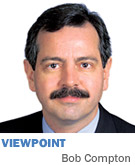 Much as the explorers in "Lost Horizon" stumbled into Shangri-La in the Himalayas, I found myself in the small Kingdom of Bhutan in October. As this tiny place moves into the 21st century, it has committed itself to be a society centered on the pursuit of happiness.
Poignantly, the citizens of Bhutan measure gross national happiness, not gross national product. With goals of good health, community vitality, good governance and sustainable development, they are also creating a unique education system. No modern country has taken so much time to ponder, puzzle over and promote happiness in its schools.
I've been passionate about education from my first documentary film in 2007, "Two Million Minutes," to my most recent, "The Finland Phenomenon." Eager to learn about teaching for happiness, I spent several weeks touring Bhutan talking with parents, meeting the minister of education, and interviewing teachers.
I was surprised by how the idea of happiness is woven into the fabric of everyday lives. And when conversation turned to schools, people were passionate that educating for happiness be the goal.
My visit to Bhutan and my research in China, India and Finland have caused me to ponder more deeply the purpose of school and the policies and practices that best support it.
China and India educate for commercial advantage, and each country has more than 200 million schoolchildren. Our 55 million kids will face extraordinary competition. But we can't just teach the way they do. Our culture and our kids won't allow it. Nor is the Asian way the best for our children. Preparing our kids to be the world's innovation leaders, and reviving our middle class, requires a uniquely Western approach.
Another country, similar in size to Indiana, has found a way to elevate its students to first in the world in problem-solving, scientific literacy and math—Finland. What works in its schools is the muse of open-ended projects where kids learn by doing. Testing is included, but in moderation.
But the Finnish model works only if you have amazing teachers. And amazing teachers come only through a recruitment and training process that is highly selective and rigorous.
In Finland, just 10 percent of applicants are accepted into one of only eight colleges of education. By contrast, Indiana has 47 colleges offering teaching degrees and enrolling is easy. Where Indiana has thousands of teachers leaving each year, Finland has less than 1-percent attrition. Carefully selected and trained, great teachers stay in the profession.
With some effort, Indiana has made progress in raising the standards to become a teacher. Graduates from colleges of education must now have more comprehensive content knowledge—for example, taking biology courses from the biology department, not the teachers college.
Also, industry professionals can finally be recruited into teaching as well as recent graduates with degrees in physics, biology and chemistry. Progress to be sure, but with a long way to go.
Bhutan's approach is also worth pondering. Remarkable teachers can bring joy, inspiration and delight to American education. Schools that help kids find passions and purpose lead them toward happier lives. It also is the only way our kids can meet the Asian challenge.
Over 235 years ago, another country considered "the pursuit of Happiness" so important that it included that goal in its own Declaration of Independence. In 1776, Thomas Jefferson wrote, "The care of human life and happiness is the first and only object of good government."
We had it right when we started. Perhaps it's time to revisit our roots and consider the direction the Bhutanese are taking in the Kingdom of Happiness.•
__________
Compton was a new-venture investor in Indiana for 20 years and was chairman of ExactTarget. He now lives in Washington, D.C., where he produces documentary films about education and innovation. Send comments on this column to ibjedit@ibj.com.
Please enable JavaScript to view this content.