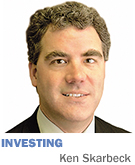 Some of the most valuable companies in the world are giant mining and commodity firms. Many are foreign businesses, not well-known by U.S. investors. Over the past decade, these businesses have grown dramatically in value, and merger activity is on the rise as companies jockey to become key suppliers to the growing BRIC economies—Brazil, Russia, India and China.

Take Glencore, a Switzerland-based commodity trading firm that went public earlier this year in London. Last week, Glencore announced the $41 billion acquisition of Xstrata, the world's fourth-largest diversified miner, also Swiss-based. The merger would create a global mining heavyweight worth $90 billion.

Other massive commodity businesses with operations across the globe include Australia's BHP Billiton, with a market value of $216 billion; London-based Rio Tinto, $120 billion; and Brazil's Vale, $136 billion. Steel giants include Luxembourg-based ArcelorMittal, the world's largest at $36 billion, and South Korea's Posco at $28 billion, along with several big Chinese steelmakers. Japan's Nippon Steel is in the process of acquiring Sumitomo Metal to become the world's second-largest steel company.

America has Minnesota-based Cargill, the country's largest private company, with vast agricultural businesses and revenue of $109 billion. Phoenix-based Freeport McMoran is a global miner valued at $44 billion.

These companies all benefited greatly from the surge in commodity prices over the last decade, largely driven by demand from the BRICs, particularly China. The commodity renaissance—which began in the wake of the market's post-bubble decline in the early 2000s—provided us the opportunity to make an interesting investment.

Exactly 10 years ago, in February 2002, we bought a modest amount of stock in Cleveland Cliffs (now called Cliffs Natural Resources). At the time, most U.S. steel companies were either in bankruptcy or barely surviving. Cliffs, a miner of iron ore pellets that feed steel industry blast furnaces, was severely undervalued by the stock market on an asset-value basis. However the company was losing money and if the U.S. steel industry were to go completely bust, Cliffs would lose its customer base.

We bought Cliffs stock when we saw Wilbur Ross, an accomplished distressed investor, form the International Steel Group and begin buying up the bankrupt assets of Bethlehem Steel and LTV. We figured Ross' vision was to cobble these businesses together once the bankruptcy process allowed him to shed some of their burdensome debt and pension liabilities. Thus, a streamlined steel industry could emerge with Cliffs ready to supply them.

Our purchases in 2002 were made at the split-adjusted price of $2.12 per share. Since then, Cliffs' talented management team has made some strategic acquisitions and benefited greatly from soaring prices for iron ore. Today, Cliffs shares trade for $75.

While the investment gain on Cliffs is one of those occasional home runs you can get when investing, it also demonstrates the benefit of holding onto a good business: The investment math of compounding at high rates of return over long periods can lead to astonishing results.

This outcome also contradicts the rubbish we hear from pundits who claim "buy and hold is dead"—and exposes the insanity of high-speed trading, where holding a stock for 10 seconds is considered too long.•

__________

Skarbeck is managing partner of Indianapolis-based Aldebaran Capital LLC, a money management firm. His column appears every other week. Views expressed are his own. He can be reached at 818-7827 or ken@aldebarancapital.com.