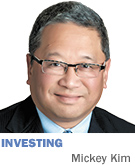 Parents want their kids to have the brightest future possible. For most, the best path includes getting a great college education.
Conventional wisdom says you should send your kids to the "best" school they can get in. As my friend Carl Richards says, we're taught that getting the best education money can buy is the best investment you can make, period. Whether it offers prestige, opens doors or enhances earning potential, it's what you do.
However, college costs are soaring and student loans have become a crisis for many borrowers. Student debt recently crossed the $1 trillion mark. About 5.9 million borrowers—nearly one in every six with a balance—are in default on loans totaling $76 billion.
Two-thirds of bachelor's degree recipients borrow to attend college. The average debt is $26,500, but some is much higher. Unlike other types of loans, it is nearly impossible to have student debt discharged, even in bankruptcy.
For illustrative purposes, consider how four outstanding universities from the Big 10 look to an Indiana resident. Northwestern University is a private, Ivy-caliber school with an estimated "cost of attendance" of $61,240 for the current academic year. At the University of Michigan, generally considered one of the country's top public universities, the cost is $51,976.
Closer to home, Purdue University in West Lafayette costs $23,468 and Indiana University Bloomington costs $23,118. Both public universities offer automatic merit scholarships to high-achieving applicants. Purdue's top award is the Trustees Scholarship, good for $10,000 a year for up to four years. The IU Excellence Scholarship is worth $9,000 per year for up to four years.
This is an overly simplistic comparison, but—assuming costs don't increase—you're looking at a total undergraduate sticker price of $244,960 at Northwestern, $207,904 at Michigan, $93,872 at Purdue, and $92,472 at Indiana. Qualifying and maintaining eligibility for the top automatic merit awards knocks $40,000 off the cost for Purdue and $36,000 for Indiana.
SmartMoney magazine published a study in September that looked at the return on investment for various schools. It collected median salaries for two pools of each school's alums: recent grads (out an average of three years) and mid-career types (an average of 15 years out). The median salaries were divided by the then-current full tuition and fees to arrive at the school's "Payback Score."
Under this methodology, public schools shine. The Georgia Institute of Technology was top-ranked, Purdue was No. 8, Indiana No. 12, and Michigan No. 32. Northwestern was not part of the study, but Princeton University was the top private school at No. 18.
How much college costs and how to pay for it too often fall into the category of "We'll Figure It Out—Later." Family finances combined with our dreams for our kids make for an emotional mix, particularly as they get older and college morphs from abstract concept to impending reality.
A college education is one of the biggest investments a student and family will ever make, so it's a good idea to evaluate college choices as you would any investment. Everyone's financial situation and priorities are different, but price is what you pay. Value is what you get.•
__________
Kim is the chief operating officer and chief compliance officer for Kirr Marbach & Co. LLC, an investment adviser based in Columbus, Ind. He can be reached at (812) 376-9444 or [email protected]
Please enable JavaScript to view this content.