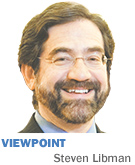 As major arts institutions in central Indiana search for administrative leadership and financial stability, a logical question might be, what should be the role of the board for a not-for-profit organization?
Furthermore, who sits on these boards? Why were they asked to serve? What talent does each member bring? What are the responsibilities of the board? What, precisely, does "board governance" mean?
With close to 60 members on the board of directors of the Indianapolis Symphony Orchestra, each presumably offering a unique skill set, and another 16 members on the ISO's board of trustees, you'd think the ISO wouldn't have a care in the world. Yet, that's not the case.
My previous employer, the Center for the Performing Arts in Carmel, has almost 30 board members and some of the same challenges as the ISO. Even this number seems low compared to that of the Houston Ballet. It claims what may be the Guinness record for the most board members—over 100!
Meanwhile, many of the largest, most successful for-profit businesses in our state operate well with a far smaller number of directors. Eli Lilly and Co. has 14 members on its board; Cummins Inc. has 12; and WellPoint Inc., only 11.
If the best companies can operate smoothly with 10 to 12 board members, why do our not-for-profit arts organizations need four or five times that many?
Can too many members on an organization's board actually inhibit good governance? Can an arts organization be "owned" by the community and still have a modest number of directors? Can arts organizations thrive with board members who are invited to serve because of their knowledge rather than their pocketbook?
The answer to all of these questions is a resounding yes.
I propose a new model for composition of boards of major not-for-profit arts organizations:
• The number of members should be reduced to approximately the same size as the boards of for-profit organizations, subject to compliance with state law. With too many board members, arts organizations become bureaucratic and unable to benefit from strategic conversations that ensure quality decision-making. Individual accountability often goes by the wayside.
• Arts organizations can continue to tap into the passion, power and social prestige of would-be board members by creating advisory boards. Advisors would have no governance role but would enjoy the perks and social opportunities that go with being a major donor. This important step would disassociate donations from governance.
• Professional staff of arts organizations need the authority and board support to run their daily operations, with board members taking responsibility for strategic planning, fiduciary concerns, due diligence and the accountability of the CEO.
Directors of arts organizations often think that, because they enjoy the arts and attend a handful of events every year, they have the credentials to jump in and save the day. You never see board members of not-for-profits in other industries attempting such hands-on involvement. When was the last time a non-physician hospital board member told the head of cardiac surgery how to do a better job?
The boards of not-for-profit arts organizations should be downsized and focused on strategy. Potential donors should be lured by the contribution these organizations make to the quality of life in our community rather than by the promise of serving on the board based on the size of a donation.
Maybe then they'll be able to get out of their own way and succeed.•
__________
Libman, formerly president and CEO of the Center for the Performing Arts in Carmel, is president of The Libman Group. Send comments on this column to ibjedit@ibj.com.
Please enable JavaScript to view this content.