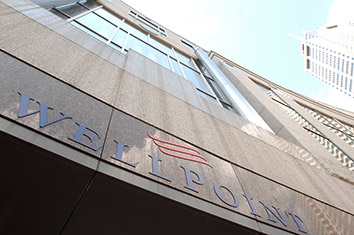 WellPoint Inc. has completed its $4.46 billion purchase of Amerigroup Corp., a deal that gives the Indianapolis insurer a bigger slice of the growing market of patients covered by Medicaid, the federal-state health program for low-income people.
With Amerigroup, WellPoint's Medicaid health plans now serve about 4.5 million beneficiaries of state-sponsored health care programs in 20 states.
Amerigroup, based in Virginia Beach, Va., has more than 2.7 million customers in 13 states. Its purchase boosts WellPoint's customer count to about 36 million.
The deal closed Monday. The federal government in November cleared the way for the closing by dropping its antitrust concerns.
Justice Department officials had objected to the merger because WellPoint and Amerigroup are the only two providers of Medicaid managed care plans in northern Virginia. The merger "would have substantially lessened competition" by creating a monopoly in Medicaid managed care in nine counties and four cities in the region, the Justice Department said.
To address that concern, Amerigroup agreed to sell its Virginia business, Amerigroup Virginia Inc., to the Inova Health System Foundation. It did not disclose financial terms of that deal.
The sale to Inova ensures that Medicaid users will have at least two options for managed care, the Justice Department said.
Please enable JavaScript to view this content.