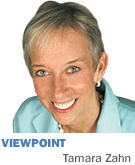 With all the talk about increasing health care costs, the Affordable Care Act and Hoosiers' poor health standings, now is the time for Indianapolis to be bold and take action.
I hope we are motivated to do something now. Indianapolis ranks 43rd among 50 largest metro areas, according to the American Fitness Index. Indiana ranks 41st in overall health in America's Health Rankings. More than 30 percent of Hoosiers are overweight or obese, compared with 14 percent two decades ago.
Obesity kills. In fact, it is the second-largest cause of preventable deaths in the United States. It contributes exponentially to other health problems and an enormous share of health care costs. Smoking and sedentary lifestyles add to our low rankings.
If Indianapolis can't be a leader, what city can? After all, we are a city that has sports as part of our genetic makeup, our DNA. We are a city that has built and earned its reputation as a sports capital of the world. We are home to Eli Lilly and Co., WellPoint, the American College of Sports Medicine, Indiana University School of Medicine, esteemed hospitals and many other notable organizations with a hand in health and fitness. We are a city that can plan and host some of the best sporting events in the some of the world's best venues. I could go on.
Others are taking a stand and showing results. Oklahoma City residents put themselves on a diet and lost more than 1 million pounds and walked or ran more than 1.2 million miles. Colorado, under the leadership of the Colorado Health Foundation, is researching how to design and build healthier communities.
We have the opportunity to be a city that not only embraces sports but stands for and embraces our health and well-being. We can no longer simply remain on the sidelines as spectators and cheer for our athletes. We must take more personal responsibility, lace up our sneakers and participate in our own health and well-being. All of us.
We know how to get things done here. We organize, build on our strengths, take action and tell the story.
• Organize. The local organizing committee model, which Indianapolis certainly has perfected while hosting successful sports championships and mega conventions, serves us well as an organizing structure and process. The model recruits and organizes committed and diverse partners and volunteers and holds them accountable. It sets out a shared vision, key objectives, clear responsibilities and a time line. It establishes deadlines for results!
• Maximize our infrastructure and resources. We have so much—parks, a walkable downtown, a robust trail system, the Indianapolis Cultural Trail, bike lanes, sports venues from Victory Field to the Major Taylor Velodrome, Lucas Oil Stadium to Bankers Life Fieldhouse, health and fitness facilities, programs and more. We have a treasure chest of assets and amenities. We can do more to make them accessible, actively used and fun.
• Measure and communicate regularly. A host of programs, organizations and individuals already do amazing things. Let's make sure we start there and shine a spotlight on what's available and what's working. Benchmarks and measures tell us where we want to be. The important thing is to move forward now and move forward together.
When the Indianapolis community puts its collective mind to something, we inevitably achieve big, innovative and inspiring results. That is the Indy Way. Just think what we could do if we tackle this life or death issue the Indy Way.•
__________
Zahn is the former president of Indianapolis Downtown, Inc. and a participant in several local organizing committees. She can be reached at tamara@zahnassociates.com. Send comments on this column to ibjedit@ibj.com.
Please enable JavaScript to view this content.