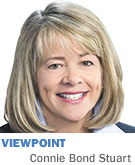 Fundamental to the American experience is the belief that our children have opportunity to reach whatever heights to which they aspire. The surest, most effective way to provide them with such opportunity is to create a pathway to success through early childhood education.
An investment in Indiana's early education would ensure that more disadvantaged children have the tools to succeed.
This year, Indiana made a small step forward, passing legislation for providers that accept Child Care Development Funds, to require criminal background checks for child care employees as well as meet some basic health and safety standards.
However, we must do more. Too many children have no access to high-quality early education programs. Underserved 5-year-olds enter kindergarten with the vocabulary of an average 3-1/2 year-old. They start school with an 18-month disadvantage, and the gap widens instead of narrowing as they move into first and second grades.
In the national arena, the argument for universal pre-K for all 4-year-olds recognizes the research that supports the importance of starting early. With such compelling evidence in its favor, an investment in early education can help ensure more disadvantaged children have the tools to succeed in school and life.
It is in our interest to make sure this achievement fissure never occurs. When at-risk children are prepared for school, they are more likely to graduate, obtain meaningful jobs and do well over time. In these many ways, they have an opportunity to experience social and economic mobility that might not otherwise be theirs.
An improvement in children's outcomes means we are less likely to incur the costs of their not succeeding. If we provide quality early education now, Indiana won't have to spend nearly as much money later on special education, remedial job training, correctional facilities and other outlays that are a drain on economic growth.
Research shows that for every dollar spent on a quality pre-K education, there is as much as a $16 return to society.
States that commit resources to a quality pre-K experience understand the risks associated with not preparing future generations for the challenges ahead. Work-force preparedness has gained relevance as we compete in a world economy fueled by knowledge and skills. The foundation for these fundamental skills is set in the early years.
The next logical step would incorporate pre-K into the education continuum to help ensure children receive early childhood instruction regardless of a family's ability to pay. Families with financial resources tend to place their children in pre-K; however, more families across the income spectrum often have trouble finding affordable, quality pre-K education for their children.
Though the need for financial assistance is great, the trend in funding programs is down. Total state support for pre-K in the 2010-2011 school year decreased nearly $60 million and would have fallen an additional $127 million or more if not for additional federal grants.
I have committed to chair United Way of Central Indiana's Ready to Learn, Ready to Earn education committee. I look forward to working with public officials, business leaders and not-for-profit partners to increase the focus on preparing more children for the educational and economic challenges ahead.
With a targeted investment in high-quality early education reaching a greater number of children, we will have a strategy that helps dissolve the barriers that prevent them from reaching their full potential. When we make it possible for more children to succeed, we strengthen our next generation.•
__________
Stuart is regional president, central and southern Indiana, PNC Bank. Send comments on this column to ibjedit@ibj.com.
Please enable JavaScript to view this content.