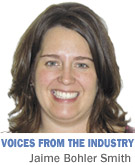 There is truth in the old adage that all work and no play makes Jack a dull boy, but it also makes Jack unhappier, less healthy and not as effective of an employee.
Nearly three-quarters of all American workers earn paid time off including vacation and personal days. However, many of them leave several days on the table, and that is costing the economy billions in earned income.
A recent U.S. Travel Association survey of 971 employees, 700 of whom received paid time off as part of their benefits, found that 42 percent finish the year with unused days. Projected to the entire work force, employees are leaving 429 million unused days, an average of 3.2 per employee, on the table
Travel is an important part of a lifestyle, as much as it is important to a community and a business.
If employees took just one more day of unused leave, the economy would benefit to the tune of $73 billion a year—since the employees would spend time and money engaging with their families and their communities in ways that create memories and enhance their lifestyle. If American workers used all their available PTO, the U.S. economy could earn an additional $160 billion in sales each year, supporting 1.2 million new jobs.
Oftentimes in this business, we talk about the economic impact of visitors coming to town—large conventions, sports tournaments, family reunions and other gatherings where Indiana is known to shine as a destination.
It's important that residents in this state understand that "getting away" doesn't have to be that week-long vacation to Disney World. It's just as refreshing, and maybe even more relaxing, to take a quick trip to Indiana Dunes, go on a weekend getaway to Indiana's first capitol in Corydon, or visit friends and relatives who live just an hour or two away for the day or overnight.
That type of travel spurs the economy, which increases sales taxes collected by businesses, lowering the money required from property and income taxes on residents.
If all those American workers took the extra 3.2 days, the additional economic activity would generate more than $21 billion in taxes—$11.4 billion in federal, $4.1 billion in state, and $5.5 billion in local.
Business owners need to step in and start encouraging employees to take their time off. At least four of 10 workers feel overwhelmed by work, and that heavy workload is both the cause of stress and a barrier to the remedy.
There is also poor communication in offices and pressure from management that causes employees to believe they don't need to take those days off.
Workers do believe that taking time off makes them better employees. Just one day off brings my co-workers back recharged. They spent time in the community doing good things, and they bring that feeling back into the office. It increases productivity, and they have a more positive attitude at work. At the end of the day it brings an increased contribution to company performance.
So even though it might on the surface sound counterproductive, both employees and employers should use every vacation day. In the long run, it not only will be better for the company, but the community and ultimately the state will benefit as a whole.•
__________
Smith is executive director of Visit Hendricks County. Views expressed here are the writer's.
Please enable JavaScript to view this content.