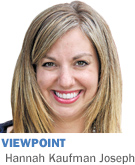 Many businesses that were started in the recession are growing up. And while those businesses are probably tougher and nimbler than their competition, they are still a lot younger than they look.

If they don't grow up, the Indianapolis area is at risk of losing some of its most promising companies, or at least being hurt by slower growth than was possible.

Just like all teenagers, they are having growing pains; it may not be as obvious as the sullen behavior of an adolescent, but these businesses have their own acne, messy closets and awkward social skills.

Entrepreneurship is a buzzword, and it seems that college graduates to retirees and everyone in between are trying to turn their passion project into a viable enterprise. Small businesses are emerging as a much-valued resource in our economy. And we all need those small businesses to survive and thrive, even if we never patronize a food truck or buy something on Etsy.

According to the Small Business Administration, small businesses account for 63 percent of all new jobs, most of which are created by existing small businesses rather than startups. Because only half of small businesses survive past that crucial five-year point, companies born during the Great Recession face a critical turning point in their life cycles right now.

Much has been written about the early stages of entrepreneurship, but what I find more fascinating is what comes next. I have seen companies of all sizes continue to act, look, and present themselves as the folksy, fly-by-night venture that may have characterized their early-stage identity.

But even when a company starts maturing, with resources like positively trending revenue, large lines of credit and sexy marketing campaigns, it is often immature when you scratch the surface.

Young businesses make short-sighted mistakes. They use scattershot techniques at managing risk—imagine the teenager who smokes cigarettes but always wears a seatbelt. Sure, the seatbelt will save you from dying in a car accident, but smoking will kill you in the long run.

Similarly, small businesses often cross the I's and dot the T's when getting organized, hiring a CPA and a lawyer, and even devoting precious resources to establishing themselves as a legitimate operation. However, much of that diligence goes by the wayside as companies face myriad needs just to keep their doors open.

Early-stage companies pay their rent on time every month while at the same time not realizing their 10-year lease is personally guaranteed. Sure, paying rent every month is important, but shoddy contracts are a cancer that every mature business avoids at all costs.

Part of growing up involves learning lessons the hard way. But sometimes learning those lessons can be fatal—few young companies have the time or financial wherewithal to survive a legal dispute. Just like a teenager who thinks he or she is immortal, businesses that have never been sued think litigation is something that happens to everyone else. However, most companies get sued eventually.

Small-business longevity is an evolutionary paradigm: The companies that understand the need for good contracts and great people and that strategically manage risk demonstrate that survival of the fittest is a universal truth. If a small business wants to evolve into a medium-size business (or even just beat the survival statistics), it should take its cues from the adults in the room.

After all, even the sulkiest teenager can become a charming adult—just ask my parents.•

__________

Joseph is an attorney at Katz & Korin. She is also an adjunct professor at the Indiana University Robert H. McKinney School of Law and a co-owner of King David Dogs. Send comments on this column to ibjedit@ibj.com.