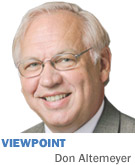 Much has been said about the roles of doctors, nurses and other health care providers in preventing and treating the new "superbugs" growing resistant to antibiotics, but good design of buildings and facilities will be important, too.
New materials, floor plans and technology will help providers battle these new infections—infections caused by bacteria that are nothing to sneeze at.
The Centers for Disease Control & Prevention reported in 2011 that about one in 25 hospital patients has at least one health care associated infection (HAI) and about 75,000 people die each year primarily from infections acquired in hospitals. There was a slight downward trend in reported infection cases in 2013 as more attention is being paid to precaution and prevention, but actual risk of infection will continue to rise as microbes become more resistant to antibiotics.
In the CDC's report "Antibiotic Resistance Threats in the United States, 2013," 18 "superbugs" were identified as "urgent, serious and concerning threats" to humankind. The majority of these bacteria are extremely resistant to the human immune response. Most disturbing of all, some forms are exhibiting resistance to absolutely every antibiotic in existence. And none are named Ebola.
MRSA (Methicillin-resistant Staphylococcus aureus) and "C.diff" (Clostridium difficile) have attracted the most attention. The other drug-resistant diseases have nicknames that spell even more trouble: VRSA, CRE, EBSL, VRE, MDRAB and so on.
Use of substances with antimicrobial properties goes back at least 2,000 years, when the Egyptians and Greeks used certain molds and plant extracts to treat infection. Modern antibiotics have been commonly available for only about 70 years; penicillin was first used as treatment against streptococcus in 1942. Then, penicillin-resistant diseases became more common until 1953 when Eli Lilly and Co. isolated Vancomycin. Now, Vancomycin-resistant diseases are becoming more prevalent.
Is the Age of Antibiotics coming to an end? Antibiotic overuse and inappropriate use bear a heavy responsibility for creating the "superbug" crisis we are facing today. The pervasive use of antibiotics by the agriculture industry also plays a significant role.
Simply put, in non-scientific terms, the microbes aren't sitting still. Since 1953, the microbes have probably had 500,000 generations to adapt to our medicines and there are few new antimicrobials in development.
Infections can occur in all types of care settings, including acute-care hospitals, nursing homes, rehabilitation facilities, same-day surgical centers and outpatient clinics. About two-thirds of the infections are the result of surgical-site infections, catheter-associated urinary infections, central-line-associated infections and ventilator-associated pneumonia. The remainder are caused by contact with contaminated surfaces and poor hand hygiene.
The war against these diseases is a coordinated effort among health care administrators, physicians, nursing teams and infection-control specialists. Good design can also assist the process.
The trend toward all private hospital rooms might be the most important step in reducing the transference of these diseases. Patient room detailing must include sink and sanitizer locations for easy staff access and to provide visibility for the patient to see staff and visitors washing their hands.
Some hospitals have installed sensing devices mounted near sinks and sanitizer stations that activate a badge worn by the health care provider. Then a bedside-mounted monitor wirelessly searches for a signal from the badge for the "all clean" message.
Other planning steps include careful placement of personal protective equipment—such as gloves, gowns and masks—for easy staff access, as well as the creation of "safety zones" around patient beds. Surfaces can be treated with a bacteriostatic finish to impart antimicrobial resistance. Use of copper finishes has been suggested as well.
To be clear, facility design will not replace ongoing training and administrative controls for infection prevention, but best practices can be enhanced through better design. And best practices are only as successful as conformance by all of us.•
__________
Altemeyer is founding principal of BSA LifeStructures Inc. Terry Thurston, BSA health care operations consultant, contributed to this column. Views expressed in this column are those of the writers.
Please enable JavaScript to view this content.