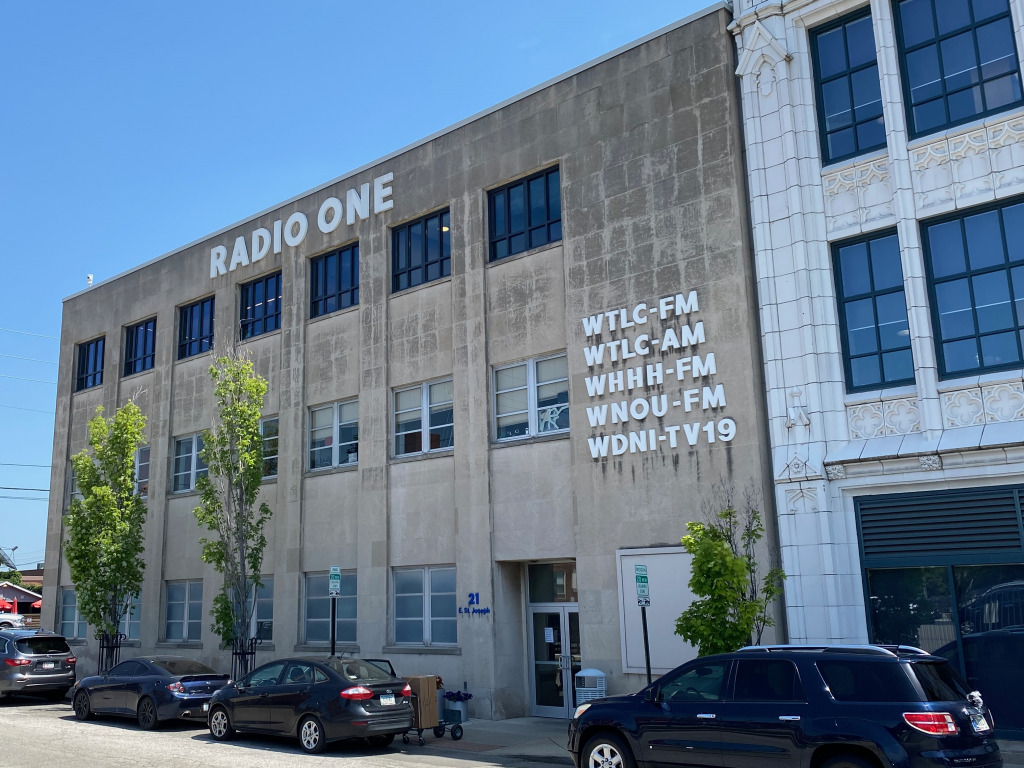 Pending approval by the Federal Communications Commission, the Indianapolis cluster of radio stations owned by Maryland-based Urban One Inc. will grow thanks to the purchase of all Indianapolis radio properties now owned by Emmis Communications.
Details related to the deal announced on Monday are expected to emerge in coming weeks. In the meantime, here are five questions and answers about the proposed transaction:
1. How many radio stations can one company own in Indianapolis?
The FCC sets limits on the number of radio stations one entity can own. In Indianapolis, no company is allowed to own more than five FM or AM stations. Georgia-based Cumulus Media, for instance, is maxed out with five FM properties: WJJK-FM 104.5, WFMS-FM 95.5, WZPL-FM 99.5, WNTR-FM 107.9 and WNDX-FM 93.9.
On Monday, Urban One announced it would sell WHHH-FM 96.3 and the intellectual property rights of Radio Now (a station now found at the 100.9 FM frequency) to a third party to make room for the incoming Emmis stations. The projected roster of Indianapolis FM stations owned by Urban One includes WTLC-FM 106.7, WIBC-FM 93.1, WYXB-FM 105.7, WLHK-FM 97.1 and a to-be-announced station at the 100.9 FM frequency.
Emmis-to-Urban One stations WFNI-FM 93.5 and 105.5, both known as The Fan, are broadcast via translators W228CX and W298BB, and translator stations are not counted as FM stations for the purpose of the FCC's multiple ownership rule.
2. If Urban One intends to continue its mission of serving Black and urban listeners, why is the company ditching its self-described "all hip-hop and R&B" station WHHH-FM 96.3?
Selling the 96.3 FM frequency doesn't necessarily mean the company is selling the Hot 96.3 music format. One possible development: The music now heard on Hot 96.3 could migrate to the 100.9 FM frequency. Attempts to reach representatives of Urban One for comment were unsuccessful.
3. What companies are possible suitors for WHHH-FM 96.3 and the intellectual property rights of Radio Now?
The Indianapolis radio landscape is dominated by clusters of stations owned by Urban One, Cumulus Media, iHeartMedia and Emmis Communications. Cumulus already owns the maximum number of FM stations, and Emmis is exiting local radio with its sale of stations to Urban One.
Because iHeartMedia owns three FM stations in Indianapolis—WFBQ-FM 94.7, WOLT-FM 103.3 and WZRL-FM 98.3—the company has room to add two stations and still comply with the FCC's multiple ownership rule. There's no indication, however, that iHeartMedia is planning such a purchase.
One more national company has multiple stations on the Indianapolis radio dial: Educational Media Foundation. A not-for-profit based in California but planning a move to Tennessee, EMF broadcasts contemporary Christian music under its K-LOVE brand at WKLU-FM 101.9. The company broadcasts Christian worship music under its Air1 brand at WQME-FM 98.7. Although EMF has no networks beyond K-LOVE and Air1, the 96.3 FM frequency could be attractive in terms of increased broadcast coverage of Indianapolis. At the end of 2021, EMF owned 478 stations in the United States. Only iHeartMedia, with 865 stations, owns more.
4. Does Urban One have conservative talk stations in its portfolio? What about country music stations? It's understandable to consider WIBC, the home of conservative talk, and country station WLHK as unlikely fits for Urban One. But at least one Urban One station, WBT-AM in Charlotte, North Carolina, airs daily content featuring opinions shared by Bill O'Reilly and Mark Levin. Among Urban One's more than 50 stations nationwide, it owns no country music properties.
5. How did Emmis Communications make its mark in radio? Emmis Communications once owned more than 20 radio stations, including properties in New York City and Los Angeles. If the sale of the Indianapolis stations to Urban One is approved, Emmis will own just two radio stations: an AM contemporary gospel station and an FM affiliate of ESPN, both in New York City. Emmis CEO Jeff Smulyan is recognized as the founding father of the first 24-hour, all-sports radio station, on the air since July 1, 1987, as WFAN in New York. Emmis also played a major role in the rise of hip-hop radio through its past ownership of Hot 97 in New York and Power 106 in Los Angeles.
Please enable JavaScript to view this content.