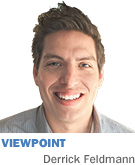 Are your personal beliefs on mass transit getting in the way of Indianapolis' future?
As soon as I told my parents that I got a job downtown, they mildly panicked.
"You're not going to ride the bus, are you?" they asked with genuine concern. "Don't ride the bus. It takes too long, and you just don't know who's going to be on it."
If you're in your 20s and 30s, did you hear something similar? Did anyone's parents ever encourage you to take the bus?
I recalled that conversation—and the surprise it evoked in me—as I was reading the recent research "Who's on Board: A study of attitude and beliefs about transit."
It caught my eye because the study labeled Indianapolis as "transit deficient." We were in the same company as Detroit; Kansas City, Missouri; and Des Moines, Iowa. The more progressive transit cities in the Midwest included Ames, Iowa; Madison, Wisconsin; Cleveland; Minneapolis; and Milwaukee.
Why? One reason might be the difference in beliefs of millennials (those born since 1980) and baby boomers toward transit.
The study found that boomers, despite taking and being encouraged to take transit by their Greatest Generation parents, became averse to riding on buses and trains as adults. Meanwhile, their children—millennials—who grew up riding in the cars of boomer parents, are using transit and supporting its development.
The study also examined how growing up in suburbia influenced millennials' interest in transit. It found that suburban parents were less likely to encourage their millennial kids to walk or bike, and few millennials grew up near transit services.
In essence, then, millennials are denying their upbringing by choosing transit, while boomers have cast off their upbringing by avoiding transit.
And so it naturally follows that the leaders in many cities, who typically are boomers, are less interested in acting on such transit issues even though a larger generation wants it.
Now, what do we do? Is this a generational issue? A policy issue? A money issue?
Probably all three. But here's the thing you must understand: We can continue to study, debate the cost, stage demonstrations and write letters. But it won't matter. Because as we banter back and forth and drag our feet, other cities far more progressive than Indianapolis have already moved on to the next thing beyond transit—creating infrastructure related to the digital evolution.
As a child of boomer parents, I ask boomers to consider and move beyond any personal feelings you have and get us to a vote to do this transit thing.
As a millennial, I urge my peers to hang tight, and help others understand why and how you'll use transit.
As an employer, I ask professionals to speak up. It's time our policymakers understand the benefits transit offers and why your employees need it.
As a parent raising his children in Indianapolis, I implore you to decide, today, to put aside your feelings and the behaviors you learned as a child and think about the betterment of our city now, not in the future.
The people coming to this city to visit and live and the companies working so hard to attract talent all need a transportation system. Let's get out of our own way and stop preventing ourselves from innovating.•
__________
Feldmann is president of the marketing and research firm Achieve LLC, which conducts the annual Millennial Impact Project survey and research. Send comments on this column to ibjedit@ibj.com.
Please enable JavaScript to view this content.