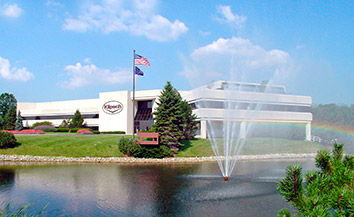 A publicly traded New York firm planned to use its $166 million cash buyout of high-end speaker-maker Klipsch Group three years ago to give itself some sizzle, winning over investors unimpressed with its low-margin, commodity electronics products.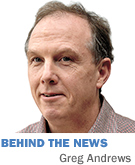 What Voxx International Corp. did not count on was that the consumer electronics industry would slide into a deep slump, or that the speaker business would become inundated with the sort of thin-margin products Voxx wanted to de-emphasize.
Now, Indianapolis-based Klipsch is responding to the challenge by returning to its roots—emphasizing premium products, including home speaker systems costing $2,500 to $10,000. Meanwhile, it's backing away from lower-priced headphones and lower-priced sound bars, a product that's popular with consumers but also has fierce price competition.
"We saw a lot of people abandon traditional products," Klipsch CEO Paul Jacobs said of his industry. "You can't replace the experience of a premium home theater system with a sound bar."
 

Jacobs
Jacobs added: "We are zigging when others are zagging. We are going back to what our core strengths are."
The push, which began last year and was formalized this spring during a three-year-strategic planning process, might be starting to pay dividends. Retail analyst NPD Group reported that while U.S. "separate speaker" sales fell 4 percent in September, Klipsch-branded products saw a 23-percent spike.
That's not to say there hasn't been pain. In May, Voxx announced a $32 million impairment charge on the Klipsch purchase, a reflection of the challenging environment. Sales of Voxx's premium audio segment—the bulk of which comes from Klipsch—slipped from $193 million to $189 million in the fiscal year that ended in February. The first six months of the new year also have been bumpy, with sales falling from $81 million to $74 million.
The strain is reflected in the company's work force, which now numbers around 160—well below its peak above 260.
Yet Jacobs and Voxx CEO Pat Lavelle are upbeat, in part because of this fall's launch of Klipsch's Reference Series speakers, which they expect will be well-received by consumers.
In an October conference call with analysts, Lavelle said the premium audio segment suffered partly because of a delay in the Reference launch. Another factor, he said, was that Klipsch cleared out inventory at a discount to make way for the new line.
Splashy launches are a relatively new thing for Voxx, which has transitioned from commodity products, such as audio/visual accessories, to become a purveyor of market-leading technologies. The company now has three main segments: consumer accessories, automotive (everything from remote starter systems to rear-seat entertainment devices) and premium audio, which accounts for 22 percent of sales.
The strategy sounds good in concept, but setbacks have made investors jittery. In October, for instance, the company acknowledged a launch delay for a 360-degree action camera because it needed software "tweaks."
It also hasn't helped that some of Lavelle's statements about future prospects have proved too optimistic. After Voxx in May announced disappointing results, class-action attorneys jumped into the fray and filed a lawsuit accusing executives of making false statements. The company declined to comment on the suit.
Investors have little to cheer at the moment. The stock price is around $8, down from nearly $18 a year ago.
In the October conference call, Lavelle suggested investors who keep the faith would be rewarded.
"While we may have some temporary issues, we also have a lot of exciting programs nearly ready to launch, as well as some potentially explosive opportunities," Lavelle said
Lavelle isn't making big promises specifically about premium audio, though he said one of the bright spots is rising commercial sales. Helping that segment is a strong relationship with movie theater chains. About half of all newly built theaters are equipped with Klipsch speakers.
Jacobs isn't tempering his enthusiasm.
"I think there are tremendous opportunities for us to continue growing," he said.
Jacobs, 56, who joined Klipsch in 1992, has been CEO since Fred Klipsch stepped down just after the acquisition closed.
Fred Klipsch, 72, who remains involved via a slot on the Voxx board, bought the company in 1989 from cousin Paul Klipsch, who founded it in 1946.
Today, two Klipsch family members are full-timers. Fred's son Mike is president of business development. And Mike's son Ryan, a Purdue University grad, recently joined the company as an engineer.•
Please enable JavaScript to view this content.