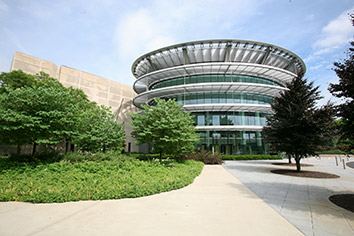 The Indianapolis Museum of Art, which hasn't charged an admission fee since 2007, will begin charging adults $18 for entry to the museum and gardens starting in April, the IMA announced Friday.
Tickets for children ages 6 to 17 will jump to $10. Annual memberships will remain $55 for individuals and $75 for families.
The museum briefly imposed a $7 adult admission fee in 2006, but dropped the policy a year later.
The move is being made, according to an IMA statement, "to build stronger relationships with guests, ensure quality programming through customer feedback and to guarantee long-term financial sustainability."
The fee includes parking and special exhibitions, which were previously ticketed separately.
Marion County students on scheduled school field trips and Marion County college students will be admitted free. The first Thursday of every month will also be free to all from 4-9 p.m.
The 100 Acres Art & Nature Park, the Museum Store, and the IMA Cafe will remain free.
In the new formation, visitors will be guided into a single entrance, a new garden path will be created to lead visitors from the museum to the gardens, and a tram will take visitors from the museum to the Lilly House, gardens, and greenhouse.
Admission to the museum was free from 1941 to 2006, when it started charging $7 for nonmembers. Former CEO Maxwell Anderson dropped the fee the next year after attendance flagged and admissions rebounded dramatically.
Anderson, now director of the Dallas Museum of Art, instituted a free-admission and free-membership policy at the DMA in 2013 and memberships rose from 18,000 to more than 50,000.
"Fixed fees for general admission discourage spontaneous visits and make art museums de facto attractions rather than porous educational institutions," Anderson wrote in the The Museum Journal in 2007. "Museums should focus on building operating endowments and annual contributions to the point where they can afford to offer free general admission to the permanent collection, even if special exhibitions are ticketed."
Please enable JavaScript to view this content.