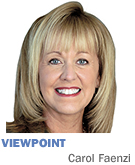 I live and work in Florence, Italy, a few months each year, preferring to be there in the spring before the big crowds appear, or in the fall as they begin to wane. But when I arrived in late September, the Piazza del Duomo and all the other popular areas of Florence like the Ponte Vecchio and Signoria were still swarming with people from all over the world. People flock to Florence for its unparalleled beauty, as do I.
Every season brings a gadget for the street vendors to sell. This year, I noticed a new device. At first, I could not comprehend its function, but it did not take long for me to discover it. The elongated contraption allows the user to take a "selfie" beyond the normal arm's length. I saw them being sold and used everywhere.
With the invention of photography, travelers have wanted to preserve memories of far-flung places, not only for themselves but also to share them. There is an almost overwhelming desire to capture the moment so it is never lost. (Of course, this desire has always existed for travelers, who preserved and shared memories via letters, postcards and sketches—beautiful but unfortunately lost tributes to the moments of our lives.)
When the tourist season starts to decline in Florence, the opening spaces allow for a greater awareness of what I see around me. There are fewer distractions. I stand before Ghiberti's golden "Gates of Paradise" for a long time, savoring each glowing panel's Biblical tale. There is no pressure to move out of the way after only a few precious seconds of trying to absorb a glimpse or two.
To sum up the typical tourist encounter with a masterpiece: Size up the best shot quickly (front or back or upshot angle of the David) and take a selfie with it (with the slick new invention, even better!).
We are forgetting how to see things.
My Florentine friend, Alessandra Marchetti, is an art guide and she takes very small groups to see the David several times a week. She gives the best talk I have ever heard about Michelangelo's most famous sculpture. She tells me she finds something new about David, some aspect she has not seen before, every time she visits. I am profoundly moved by what she sees, what she has taken the time to see.
Taken the time. Quite different from just taking a picture.
Alessandra tells me the guards have given up trying to control the crowds in their picture taking, now that the selfie epidemic has taken over.
Is there anybody out there who is sick of themselves yet?
With technology at our fingertips, so much is available, but we have lost our way. Heads are constantly down, viewing texts or images on a screen. And in Florence, Italy, no less!
I want to say to people: "Look at what's in front of you, all this beauty around you. Look up and take it in a little longer than just enough time to take a picture of it and send it to all your friends. It's all there just for you and for as long as you want to look at it. It's the ultimate selfie."•
__________
Faenzi is an author, public speaker and expert on Tuscan culture. www.thestonecuttersaria.com. Send comments on this column to ibjedit@ibj.com.
 
Please enable JavaScript to view this content.