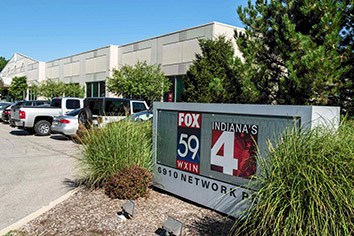 In a stunning move, CBS in August ended its 58-year affiliation with WISH-TV Channel 8, opting instead to partner with WTTV-TV Channel 4.
CBS will make the leap Jan. 1. WISH is expanding its newscasts and thought it would be forced to rely on independent programming—which would have included lots of reruns to fill the void left by CBS shows—but at the last minute the station secured the CW network affiliation WTTV had held. WTTV planned to move its CW programming to a digital channel, but on Dec. 22, WISH announced it was picking up the CW affiliation.
As part of its new relationship with CBS, WTTV will air National Football League games—including many Indianapolis Colts games—as well as NCAA basketball games, The Masters golf tournament and other sports programming, and all of CBS' prime-time and national news shows.
During the summer and fall, WTTV launched a massive effort to put together a 70-person local news staff.
The station in November hired former WISH anchor Debby Knox out of retirement to pair with WXIN-TV Channel 59 anchor Bob Donaldson in addition to former WISH and WTHR-TV Channel 13 meteorologist Chris Wright. The trio will be featured on WTTV's weekday newscasts at 5 p.m., 6 p.m. and 11 p.m., the station announced.
WTTV is owned by Chicago-based Tribune Broadcasting, which also owns WXIN-TV Channel 59, the local affiliate of Fox Broadcasting.
There was speculation that WISH might try to wrestle the ABC affiliation from WRTV-TV Channel 6, since that pact was set to expire Dec. 31. But on Dec. 10, WRTV owner E.W. Scripps Co. announced it had signed a five-year extension assuring that its 10 stations—including WRTV—remain ABC affiliates through 2019.
Explore all of our 2014 Year in Review coverage.
Please enable JavaScript to view this content.