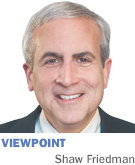 If I told you that a state agency, charged with protecting the interests of Hoosiers, actually endorsed the bid of an offshore equity fund to buy the Indiana Toll Road lease over a viable Hoosier bid, you wouldn't believe it.
Yet, the Indiana Finance Authority did just that.
LaPorte and Lake counties put together a bid to take over the lease of the toll road from the bankrupt consortium of Ferrovial of Spain and Macquarie of Australia, but the IFA actually opposed the bid. On March 11, the judge approved another Australian firm, IFM Investors, to take over the remaining 66 years of the 75-year lease, and the IFA rubber-stamped it within hours.
The northern Indiana group, County Consortium, assembled a world-class team including investment banking firm Piper Jaffray. Bank of America/Merrill Lynch was signed as lead underwriter to sell more than $5 billion in non-recourse municipal toll road revenue bonds. The world's second-largest infrastructure management firm—Globalvia—was enlisted as operator to clean up and modernize the road.
We had four law firms support the legal justification that would allow establishing a regional not-for-profit (the Northern Indiana Toll Road Authority) that would have issued the bonds (at no risk to either county or their taxpayers) to acquire the lease rights.
The authority would plow back a guaranteed $5 million annually to each county in "founders' payments" and award a split of excess revenue after debt service to each county, as well as cities and towns in each county and to qualified not-for-profits.
Our bid moved from an original field of eight to the final four, so it was heartbreaking when IFA, which apparently had no qualms about seeing toll road profits shipped to an offshore tax haven, vigorously challenged our plan to distribute profits to counties along the toll road.
Mind you, LaPorte and Lake counties have suffered under some of the highest unemployment, poverty levels and infant mortality rates in the state and have some of the worst, decaying infrastructure. Yet when county officials looked to state leaders the last 10 years for assistance, they have been told repeatedly, "Sorry, you're on your own, there's no money, fix it yourself."
To add insult to injury, IFA endorsed the winning Australian bid without asking anything in return. No questions asked. No additional guarantees sought.
Why not seek immediate replacement of the rest plazas or even cash grants to the toll road counties? Nada.
What about checking out whether the Australian bid was even realistic, since it topped the second-place bid (our bid) by half a billion dollars? Nah.
The Australian Financial Review now reports experts saying the IFM bid of $5.7 billion is "nuts" and should set off "warning bells" about the bid and its "uncanny parallels" to the last Australian bid in 2006 that went bankrupt. The price offered was 32 times earnings before interest, taxes, depreciation and amortization (EBITDA)—well above multiples being paid for similar infrastructure assets.
Indiana Finance Authority, the same agency that sanctioned the toll road bid from Macquarie/Cintra in 2006 and that declined reversion rights of this valuable, revenue-generating asset last fall, is the same unpatriotic agency that just stuck a knife in the backs of all Hoosiers when it supported profits going offshore rather than being reinvested in northwestern Indiana.
Isn't it time the governor and legislators reform this incompetent and misdirected agency?•
__________
Friedman, of LaPorte, was the County Consortium's lead local counsel on the toll road bid. Send comments on this column to ibjedit@ibj.com.
Please enable JavaScript to view this content.