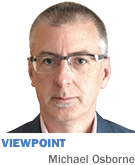 Make no mistake about it. The $1 billion transformation of Indiana University Health's Methodist Hospital campus at West 16th Street and Capitol Avenue will be a big deal. Consolidating University and Methodist hospitals will be the biggest single project on the near-north side in anyone's memory.
And if that were not enough, the next five years will also see the IndyGo Bus Rapid Transit Red Line built right through the neighborhood, connecting 100,000-plus residents and nearly 200,000 jobs along its 28-mile route from Hamilton County to downtown and on to Greenwood.
These two projects offer a rare chance to turn near-north/midtown into the kind of "dense urban village" neighborhood that has so successfully driven urban revitalization in cities across the country and right here in the Midwest, such as The Short North neighborhood in Columbus, Ohio, and Over-the-Rhine in Cincinnati.
These urban villages are walkable, compact, modestly dense, and socially and economically diverse. They have transit-oriented, mixed-use development patterns, high concentrations of employment, and lots of public and recreational amenities.
The creation of dense urban villages became the organizing framework for urban revitalization efforts here in Indianapolis recently, and the Methodist campus improvements and the Red Line can be the catalysts to transform this neighborhood into Indianapolis' next urban village.
Making the Methodist campus more accessible and easier to navigate will require changes both internal and external to the campus itself, and represents a golden opportunity across the whole area to reconsider commuter-oriented traffic planning; improve pedestrian connectivity; and add green space, public art and signs to help people find their way around.
Fall Creek Trail could be extended west of Meridian Street, Barton Park improved, and the Cultural Trail extended north to connect it all.
The hospital consolidation will mean greater concentration of employment at 16th and Capitol and more visitors traveling to and from the area to visit patients. That means more demand for restaurants, cafes, coffee shops and small retailers, and maybe even a hotel nearby.
Greater job concentration is also an opportunity to work not only with IU Health, but also with the large businesses and institutions in the area to create workforce housing in what is now a predominantly commercial neighborhood. The greater residential density in turn will further support retail growth.
In addition to workforce housing for those already employed in the area, residential development will be driven by the Red Line stations at 16th and Capitol and at 22nd and Meridian. The growing population of millennials, aging baby boomers and empty-nesters that is leading the urban resurgence in cities across the country has consistently demonstrated a preference for urban core living, mixed-use neighborhoods served by rapid transit, and housing that emphasizes design and function over size.
The acres and acres of vacant land, underutilized buildings and surface parking lots immediately surrounding the Red Line stations provide an incredible opportunity to develop a diversity of housing types—mid-rise, mixed-use buildings with residential over retail, townhomes, lofts and live-work units. The styles are particularly attractive to these demographic groups but not widely available locally.
If community stakeholders play the cards right, the hospital consolidation and new Bus Rapid Transit system can be leveraged into an entirely different, and better, neighborhood.•
__________
Osborne is president of Near North Development Corp. Send comments on this column to ibjedit@ibj.com.
Please enable JavaScript to view this content.