An Anderson-based renewable energy company participated in the first White House Demo Day on Tuesday.
President Barack Obama hosted the event with more than 31 startup companies throughout the country represented, including one from Indiana.
Lisa Laughner, CEO and founder of Anderson-based Go Electric Inc., said event organizers told her she was chosen because she's a female leader and her business is focused on energy innovation.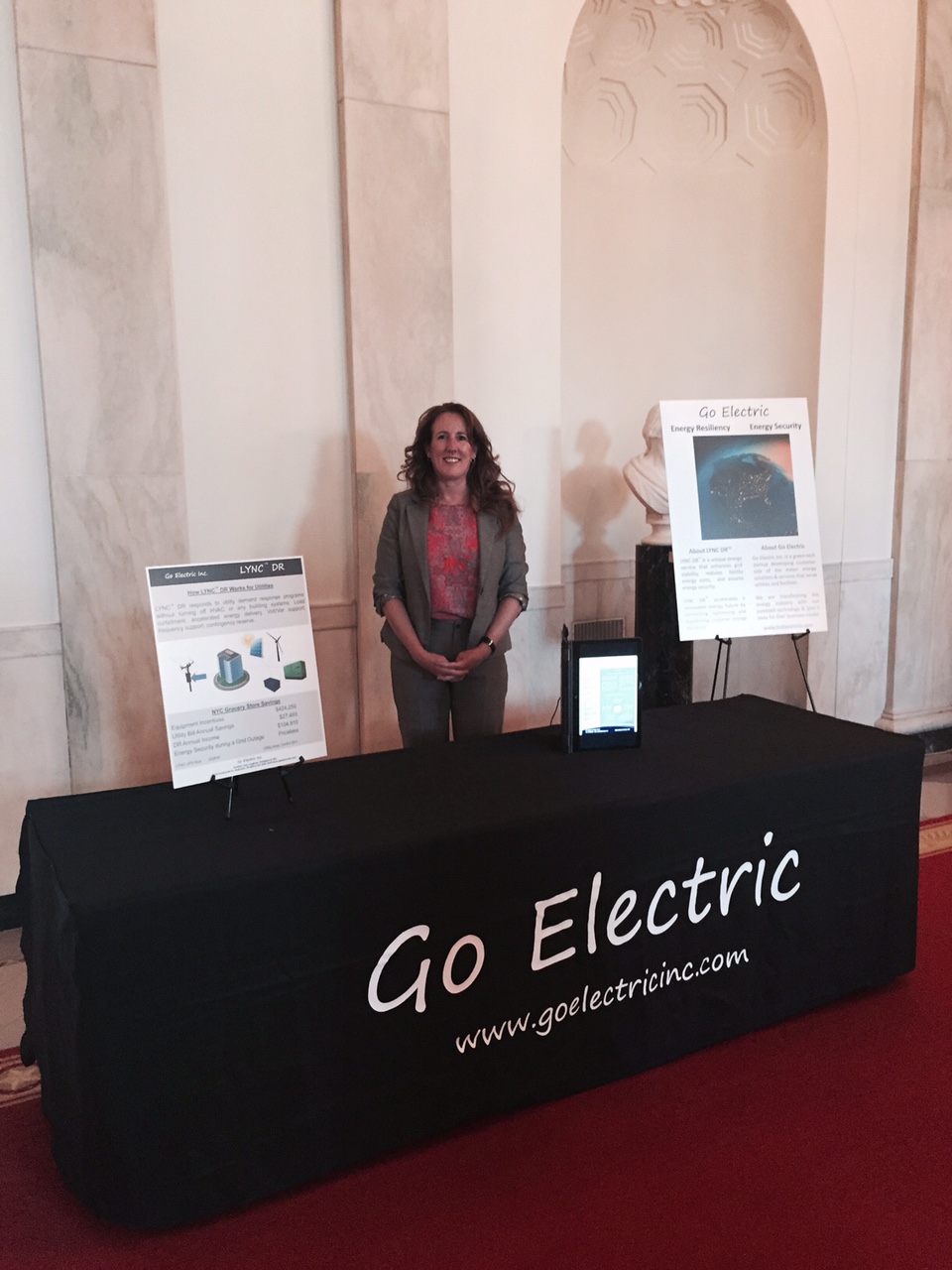 "We were actually personally invited," Laughner said. "I thought, 'Oh my gosh, I have to be part of this.'"
Instead of being a typical Demo Day where entreprenuers pitch ideas to investors, the White House event allowed startup founders to display their work and discuss the importance of innovation.
Laughner said she met officials like Bobby Franklin, president and CEO of the National Venture Capital Association, and John Holdren, director of the White House Office of Science and Technology Policy.
"We have a very technical innovation and a lot of people have a hard time understanding… And he got it," Laughner said about Holdren. "It was surreal... I just kept pinching myself."
Laughner founded Go Electric in 2011 with three employees, and within about two years, the company landed a $3 million contract with the U.S. military.
"They didn't shortlist anyone but us," Laughner said. "It was a 'wow' moment."
The company has patented Lync technology, which integrates solar, wind, generators and batteries to provide secure and low-cost power to businesses.
Obama also gave remarks during Demo Day and interviewed several entrepreneurs. Laughner was not interviewed, but she said she appreciated hearing about the importance of investing in businesses led by women and minorities. About 3 percent of the country's venture capital-backed startups are led by women and about 1 percent are led by African Americans, according to the White House.
Go Electric has five employees and annual revenue of $2 million. Laughner said she plans to increase the staff size to 11 and expects income to reach a double-digit million-dollar figure as the company works on utility-response programs throughout the country, including in Hawaii and New York.
"The national exposure I think will just be priceless for Go Electric," Laughner said.