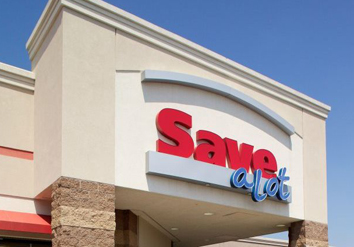 A grocery chain has committed to building a store in the Avondale Meadows neighborhood on the city's east side, potentially helping to alleviate the dearth of food options in the urban area.
St. Louis-based Save-A-Lot plans to build a 16,000-square-foot store west of East Village Apartments, near East 38th Street and Keystone Avenue, as part of a larger $8.7 million, 40,000-square-foot retail development.
Amandula Anderson, executive director of the United Northeast Economic Development Corp., told Metropolitan Development Commission members Wednesday afternoon it's been a struggle to lure a grocery store to the area, despite the addition of a 248-unit apartment complex, YMCA and three schools over several years.
"This has taken 10 to 12 concentrated years to get a grocery store in Avondale Meadows," she said. "The one piece missing, which is one of the hardest pieces, is the retail piece."
The project hasn't yet signed any retail tenants for the 24,000 square feet of space beyond the grocery store.
The Meadows Foundation owns the property on which the retail development would be built. To fund the project, BMO Harris is providing a $4.1 million loan, and the city is lending $1.6 million, using funds provided by the U.S. Department of Housing and Urban Development. MDC is expected to approve the loan at its Aug. 19 meeting.
United Northeast also is seeking tax credits of $1.8 million and has equity of $800,000 to contribute to the project. It also has a loan reserve of $385,000.
To pay back the city's loan, United Northeast plans to sell property in front of the development valued at $1.3 million for three to four outlots.
Cub Foods built a store in the neighborhood in 1995, but it lasted just a few years. A bad business model that encouraged shoppers to buy in bulk led to its closing, Anderson said.
"Most of our residents walk or use public transportation," she said. "So they might only spend $30 to $50 per trip."
Save-A-Lot also operates stores in the city at 5940 E. 10th St., 3898 Lafayette Road, 8101 Pendleton Pike, 3819 S. East St. and 1223 S. High School Road.
Avondale Meadows, like several urban neighborhoods, is considered a "food desert," due to its lack of quality grocery stores.
The closure of four Double 8 Foods stores on July 23 further contributed to the dearth. The closest Double 8 store to the Avondale Meadows neighborhood was located at 30th Street and Sherman Avenue.
The Aldi store at 52nd Street and Keystone Avenue now is closest.
United Northeast almost attracted Wal-Mart to the neighborhood, before it chose to locate at 56th Street and Emerson Avenue, Anderson said.
"We talked to every grocery store out there," she said.
 
 
Please enable JavaScript to view this content.