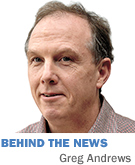 Angie's List Inc. this summer became so outraged over the competitive tactics of its upstart competitor Amazon Local that it sued the firm in federal court, accusing the unit of goliath Amazon.com of computer fraud and misappropriation of trade secrets.
The suit includes as defendants nearly two dozen Amazon employees who Angie's List charges signed up as members and then violated the terms of their membership agreements, which restrict use of the information to personal purchases.
But wait a minute, asserts Amazon Local in recent court documents that allege the tactics it's accused of are customary in the home services "deals" industry and wholly appropriate.
In fact, Amazon recently fought successfully for a court order compelling Angie's List to search its customer-relationship-management software "to identify the extent to which Angie's List sales personnel used information from other deals providers to identify merchants likely to participate in an Angie's List 'Big Deal'" offer.
Angie's List had fought the request for searches of Amazon Local and six other deal providers on myriad grounds, including that it was overly broad, harassing and unduly burdensome. But Magistrate Judge Debra McVicker Lynch on Aug. 10 ordered the company to ante up the information.
Amazon hopes the trove of information it awaits will serve as artillery to defeat an Angie's List motion for an injunction that would prevent Amazon Local from using any information obtained from Angie's List. A hearing on the motion, set for Oct. 13, is expected to last up to 2-1/2 days.
"Amazon Local intends to argue that Angie's List cannot demonstrate a likelihood of success on the merits because the practice it seeks to enjoin was a standard method of researching potential merchants within the deals industry, and therefore not improper or unfair," Amazon's legal team wrote in a late July filing.
"In particular, Amazon Local intends to demonstrate that Angie's List salespeople register with other deals providers and obtain information for competitive use in violation of their subscription agreements—the identical claims upon which its claims against Amazon Local are premised."
Amazon's legal team includes Indianapolis-based Katz & Korin PC and Seattle-based K&L Gates LLP. Angie's List is represented by Ice Miller LLP.
Amazon is among an emerging field of competitors to Angie's List in the business of connecting consumers to service providers, such as roofers, painters and home remodelers.
Amazon Local has been pushing into the home services market since June 2014, touting discounts of up to 75 percent on "local services, products and experiences." National news reports say Google also is angling to be a player.
In a conference call with analysts in April, Angie's List then-CEO Bill Oesterle said neither company is yet having a noticeable impact on Angie's List but that he is not taking them lightly.
"The marketplace is like the vastness of the ocean. So we are not running into them from a competitive standpoint at all," Oesterle said. "But … these are formidable competitors, and over the long term we have to have the best product, the best service in the marketplace."
HHGregg starts climbing back
Don't look now, but HHGregg Inc.'s beaten-down stock is staging a rally.
The stock now fetches about $4.53, up 43 percent from its June 29 low and 33 percent since Aug. 5, the day before the appliance, furniture and consumer electronics retailer announced a smaller-than-expected quarterly loss.
Even with the rally, HHGregg shares trade for a pittance compared with the $30-plus they fetched in mid-2010.

May
In a conference call with analysts Aug. 6, CEO Dennis May acknowledged investors are not going to suddenly embrace the company again after years of disappointing results.
"I think it starts with building some credibility," May said. "Obviously, we as a company have been going through some significant transformation. And though we are excited about the progress that we are making, we've got a lot of work to do. And then part of that work is building, rebuilding some credibility. And I think that's a big focus for us."•
Please enable JavaScript to view this content.