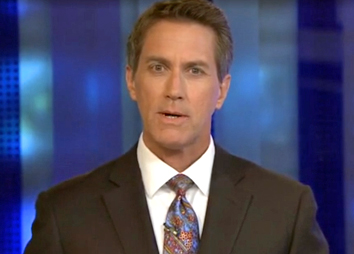 Longtime lead news anchor Eric Halvorson will be leaving WISH-TV Channel 8 at the end of this week after spending 32 years with the Indianapolis TV station.

Eric Halvorson
WISH News Director Elbert Tucker informed station staffers of Halvorson's departure Monday in a memo obtained by IBJ.
Halvorson, who now serves as anchor on early-evening and nightly newscasts, issued a statement that Tucker distributed to the staff in the memo.
"I'm not sure what the future holds, though I am eager to find out—to examine new interests and, maybe, pursue some old ones," Halvorson wrote.
A WISH spokeman said Halvorson will be on the air this week, but he declined to comment on the anchor's future with the station.
"Eric has been part of the newsroom for more than three decades and his contributions and citizenship are very much appreciated," Tucker said in his memo.
Halvorson could not be reached for comment Tuesday morning.
"I've enjoyed these past 32 years, but now it is time to move on," Halvorson said in Tucker's memo.
Halvorson, a Butler University graduate, joined WISH as a reporter in 1983. He served stints anchoring the Daybreak morning newscast, the noon newscast and the 5 p.m. newscast before landing the evening newscasts in 2004,
Halvorson is the latest in a string of departures of on-air personnel since CBS announced last year that it would move its local affiliation from WISH to WTTV-TV Channel 4. That switch took place Jan. 1.
The station in April named Tucker news director following the departure of veteran newsman Steve Bray, who had been with the station more than 20 years.
 
Please enable JavaScript to view this content.