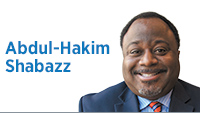 Dear Indiana Democrats,

Hey, guys. How's it been going? I am writing this column to offer you all some friendly advice. Now I know I am not the person you usually want to hear from, but you know and I know that you all listen to me on a pretty regular basis, even if you don't like it.

Here's my advice, if you're going after Gov. Pence on roads and transportation: Could you please provide substantive, viable alternatives? No offense, but you are about as full of alternatives as the Republicans at the national level.

Take for example Pence's announcement regarding his $1 billion road maintenance plan. It calls for spending a billion dollars and change on maintenance and repair of roads and bridges over the next four years. You put out your statements taking shots at the governor, but I didn't see any alternatives to Pence's plan.

Now I did take a look at some of your earlier road-funding proposals, and with all due respect, getting advice from you guys on roads is like getting dating advice from Bill Cosby. For example, House Democrats, your "road plan" last session was to create a $250 million loan fund where local governments could borrow up to $5 million for projects and pay them back over 10 years. Where's the "new" money?

And Senate Democrats, your last plan came out in 2013. It called for another highway revolving loan fund and diverting a portion of the gas tax to the locals. That would have taken $80 million from the state and transferred it to the locals, but your plan didn't spell out how those dollars would be replaced.

And your "loan" fund had only a $1.5 million contribution from the Indiana Department of Transportation. The rest would come from "grants, gifts and donations" and any other appropriation lawmakers might provide. Once again, not a lot of "new" money.

I even went looking to see if likely Democratic candidate for governor John Gregg had offered up anything. I couldn't find anything recently, but I did go back to his road plan from 2012. Gregg's plan would have called for leveraging $300 million of the $500 million in the Major Moves Trust Fund and letting locals borrow from that pool. He would have taken money from the Bureau of Motor Vehicles, state police and Department of Revenue to cover those costs. Once again, anyone see any new money?

No offense, but you've all come way short of $1 billion, without an increase in taxes. And none of your plans provide any real "new money" for local governments. It's just a loan they would have to pay back.

Now if you want to criticize the governor's plan, there are a couple of places where I think you could ask legitimate questions, such as increasing the state's debt by $250 million or when the governor takes $450 million over three years from general appropriations. How exactly will that work?

But those are big-kid questions and you guys need to act like it. I know you can. I've known many of you for nearly a decade. You're not stupid. Just misguided sometimes. And here you have the perfect opportunity to offer some real, concrete (pardon the pun) answers and alternatives to Indiana's long- and short-term road-funding issues. You just have to have your love for Indiana outweigh your dislike of Mike Pence.

See you at the Statehouse.•

__________

Shabazz is an attorney, radio talk show host and political commentator, college professor and stand-up comedian. Send comments on this column to ibjedit@ibj.com.