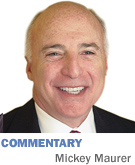 Indiana University's Lilly Library houses the largest collection of mechanical puzzles — more than 30,000 of them. Mechanical puzzles are self-contained objects composed of one or more parts that involve a problem to solve by manipulation, often using logic and creative insight.

In all our endeavors, intelligence is a necessary, but not a sufficient, condition to assure success. Add creativity and chances for success are greatly enhanced. One needs to "exercise" creativity to increase it, like muscle tone. We need to seize opportunities to think creatively. Puzzles like these interrupt the normal routine and rev up our brains.

About 400 puzzles from this collection are on display at the library in the newly refurbished Slocum Puzzle Room, named in honor of Jerry Slocum, who donated part of his collection to Indiana University. Many of these are hands-on puzzles for visitors to work during their visit to the library.

Slocum's collection includes beautifully carved ivory puzzles from China and thousands of French, British and American puzzles from the 19th century. He also has collected a library of 4,000 books on puzzles and mathematical recreations, some dating back to the 17th century. He has appeared on Johnny Carson and Martha Stewart— stumping them both—and has written a number of books on puzzles.

Janie and I were pleased to attend a cocktail party at the Lilly Library in honor of Slocum with a number of puzzle enthusiasts, including Will Shortz, The New York Times' crossword puzzle editor, who owns the world's largest collection of written puzzles. Shortz has declared his intention to donate the collection to IU upon his death— no one is looking forward to that. On loan from Will are a number of pieces from his collection related to puzzle designer Sam Loyd.

According to Shortz, with all the problems that humans face in everyday life, you wouldn't think we would need to make more … just for the fun of it. But we do, because solving problems and puzzles is part of our DNA. Shortz declared that the most ingenious inventor of all time—and the one with the most lasting influence— is Loyd, born in 1841. Among the loaned pieces is the Pony Puzzle, one of Loyd's early creations. The Pony Puzzle, circa 1868, was reproduced as a handout at the reception. It appears below. If you give up, contact me and I will shoot you a screen shot.

At the reception, the library distributed copies of my recent book, "50 Crossword Puzzles," with playful narrations. Each puzzle in the book is introduced with an explanation or anecdote often providing a peek at the creative process, including dialogues with Shortz.

You may purchase these books for $10 each by contacting me at mmaurer@ibj.com. Please do that. Thanks.•

__________

Maurer is a shareholder in IBJ Corp., which owns Indianapolis Business Journal. His column appears every other week. To comment on this column, send e-mail to mmaurer@ibj.com.