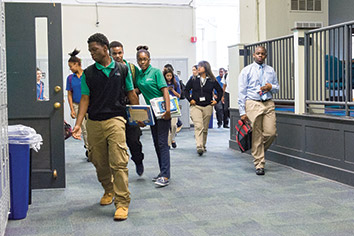 After a so-called "education session" of the Indiana General Assembly in 2014, lawmakers say there will still be a focus on adjusting education policy in January.
At issue this year is what to do about test-score-based school accountability measures now that the state is expecting much lower scores as the result of a tougher new ISTEP exam students took earlier this year that matches the state's harder academic standards.
Standardized-testing critics, including state Superintendent Glenda Ritz, a Democrat, have called for a "pause" on accountability, meaning schools wouldn't bepenalized for the lower results. The Indiana State Teachers Association will advocate that the Legislature agree to suspend accountability consequences for two years.
ISTA President Teresa Meredith said schools are in turmoil over the changes. She said she talked with one school in southwestern Indiana that received an A last year. This year, it is slated to receive an F grade.
"Same staff, same students, same motivation and support," Meredith said. "How do you go from an A to an F because of one test?"
But Republican legislative leaders, who said they were also concerned about the lower test results, said they don't know if pausing accountability for schools is the answer.
Still, Gov. Mike Pence told top legislators earlier this year that teachers shouldn't be kept from receiving performance incentives based on the scores.
"We don't want to penalize hard-working teachers," House Speaker Brian Bosma, R-Indianapolis, said. "We're looking at a number of options to soften the transition blow to generally well-performing schools that may drop a grade or two."•
Please enable JavaScript to view this content.