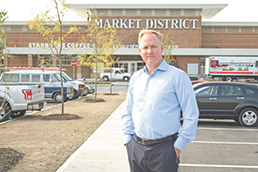 A family dispute over the estate of a well-known heart surgeon and developer in Carmel could delay progress on multiple mixed-use real estate projects in Hamilton and Boone counties.
John N. Pittman, who worked as a surgeon and helped establish the cardiovascular program at Indiana University Health's Methodist Hospital, died Dec. 25, 2014, at age 81.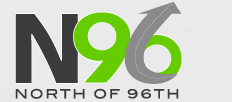 Three of his four sons—Steve, Mark and Chad Pittman—were designated to handle the estate, which is valued at $2.4 million, according to Hamilton County court documents. Chad Pittman has since resigned his role as representative, and certified public accountant Michael Rasor has taken his place.
The estate has varying levels of ownership interest and voting rights in five companies, giving it some control over the long-anticipated development called The Farm near Michigan Road and Sycamore Street in Zionsville and The Bridges in Carmel on 116th Street between Spring Mill Road and Illinois Street. The estate has ownership interest in several other key properties as well.
But since September, the family has been fighting in court over how to proceed with the properties and projects.
All five children—Steve, Mark and Chad plus a daughter, Anne Kelton, and another son, John Pittman, a physician—inherited equal shares of the estate. But neither Kelton nor John Pittman was assigned to be a representative.

Steve Pittman
Kelton is challenging the compensation that the representatives—two of her brothers and Rasor—are receiving for executing the estate and controlling its developments and investments.
Steve and Mark Pittman agreed to court supervision of the assets, but have requested permission to continue running day-to-day operations of businesses related to the estate. Kelton opposed that request, and the case is scheduled for a hearing Feb. 2.
Jeffrey Dible, estate planning attorney with Indianapolis-based Frost Brown Todd LLC, said multiple factors affect how long estate battles last and the outcomes, including the types of businesses involved, who is managing the estate, and the details included in the estate planning documents.
"It could end up being a big mess, but then again, it might not be," Dible said. "It is hard to speculate accurately."
He said it's common for estate representatives to request permission to continue operating the related businesses and state law requires the executors to show there's an advantage to the business to do so. If the business in question involves a lot of risk, that could be harder to prove.
"In a lot of cases, there isn't a lot of controversy," Dible said.
Larger estates that require filing federal estate tax returns are usually open longer, along with estates that have interest in more than one company. Pittman's $2.4 million estate doesn't meet the federal estate tax return threshold, but it is tied to five companies.
"Anytime an estate has more than one closely held business, it instantly complicates things," Dible said.
Development decisions
Kelton has requested that the court approve any actions involving debt, transactions between Pittman entities and estate executors or beneficiaries, distribution of the estate's interest in Pittman entities, and the sale of interests held by the estate.

She has also asked for quarterly financial statements from the estate executors.
Most of her complaint involves The Farm project and what she considers to be Steve Pittman's conflict of interest as an estate executor, estate beneficiary and manager in businesses the estate has interest in.
Steve Pittman has claimed $86,000 for estate services at the rate of $250 per hour as of September, according to court documents. Rasor, a certified public accountant, is also compensated at $250 per hour.
Court documents allege that Steve Pittman is compensated by other Pittman entities as well, but they do not list any amounts.
The petition filed by Kelton also says Mark Pittman is being compensated and argues that the services of the executors could become a "highly expensive estate expense" if not supervised by the court.
Attorneys James Knauer and Anne Hamilton, with Indianapolis-based Kroger Gardis & Regas LLP, are representing Kelton but declined to comment.
Kelton further accuses Steve Pittman of failing to comply with the family's direction in funding The Farm project in Zionsville, which is on land the family has owned for decades.
The Farm could include 150,000 square feet of retail and office space, 400 multifamily units and several high-end estate homes. The development sits on the prominent southwest corner of Michigan Road and Sycamore Street and serves as an entrance to Zionsville, which is why the family and local officials have been particular about what The Farm could look like and include.
Pittman Investors LLC, which Steve Pittman manages and the estate controls with voting rights, has been funding The Farm project to date, with loans from the estate and the Pittman family totaling $500,000.
Kelton alleges that the family wanted to transfer money only as needed for the project—instead of in lump sums as it has been doing—and has yet to receive a detailed budget. She also claims Pittman Investors does not have the funds to pay back its $500,000 debt.
"There has been a long-standing problem with family members not following policies and procedures," Kelton's complaint states.
Slow progress
Zionsville officials approved a rezone request in 2013 for the $90 million project, but construction has not started on the 62-acre property. Court documents allege that The Farm still has no signed tenants or agreements, even though Steve Pittman announced last year that Fresh Fare by Kroger would be the specialty grocery anchor.
Kroger spokesman John Elliott said the lease is still under negotiation, but a letter of intent is in place.
"Kroger is in waiting mode," Elliott said.
Kelton also said in court documents that she'd like to explore using other developers for The Farm, instead of Steve Pittman, but she doesn't believe other companies would be considered on a level playing field given Steve Pittman's involvement in the decision-making.
Mark Pittman said the family is interviewing developers in the region to take over the project, and hopes to break ground this year.
"We do not believe this project will be adversely affected by any disputes within the Pittman family," Mark Pittman said in a written statement.
Steve Pittman could not be reached for comment.
In addition to the $500,000 invested in the project, Pittman Investors has also recently incurred another $225,000 in costs that it is unable to pay, according to court documents.
To cover the deficits, Steve Pittman has proposed obtaining a $1 million loan through JEC Partnership LP, another family-owned business, and transferring it to Pittman Investors. The estate has indirect ownership and authority of JEC Partnership, which is invested in The Bridges development in Carmel.
Kelton is opposed to the loan, and alleges that no budget has been provided and there's no plan for repayment. She has requested that the court approve any significant decisions made by JEC.
"Kelton understands the need for flexibility and authority to operate a business in the ordinary course, such as managing leases for commercial real estate with retail business," her objection reads. "However, obtaining a million dollar loan and borrowing against solvent entities is not an action taken in the ordinary course of managing the day to day operation of the businesses."
The Bridges—which includes a CVS Pharmacy, Market District grocery store, GetGo gas station and retail building—is a joint venture between the Pittman family and Indianapolis-based Gershman Partners, formerly Gershman Brown Crowley Inc., but is completely financed by Gershman. The Pittman family contributed the land.
"Despite the legal disputes and financial issues within the Pittman family, we remain committed to developing first-class projects at The Bridges in Carmel and The Farm in Zionsville," Mark Pittman said in a written statement.
Other loose ends
The estate also has 50 percent ownership in property at 201 W. 106th St., which includes a mid-century home and party barn. According to a real estate listing, the house has five bedrooms, 4-1/2 bathrooms, is nearly 7,000 square feet, and is estimated to be worth $968,000.
Mark Pittman said the family plans to auction the five-acre property, along with another seven-acre piece of land adjacent to The Farm at 11675 E. Sycamore St.
The latter property, known as "The Cabin," includes a log cabin, private pond and "extensive entertainment facilities," according to Mark Pittman.
The Cabin is owned by another Pittman family company, JNP Family LLC, which the estate has a small interest in. The value of the property ranges from $650,000 to $850,000.
According to court documents, Steve Pittman has proposed to place restrictions on The Cabin that would limit any new owner from being able to comment on or oppose changes for The Farm.
But Kelton said in her petition that "the effect of such an imprecise, preclusive restriction would very likely have a dramatic, negative effect on the value of the cabin."
The family's ability to move forward with either property sale will depend on the outcome of the Feb. 2 court hearing. If the court rules in favor of the estate representatives, plans could proceed, but if Kelton is successful, the court might have to approve future decisions
Please enable JavaScript to view this content.