Indianapolis-based N.K. Hurst Co. could be expanding into Zionsville.
Universal Transparent Bag Co. Inc., a related business to N.K. Hurst, is considering a plan to spend $5.8 million to construct a 67,000-square-foot building (see image below) on six acres at 10505 Bennett Parkway.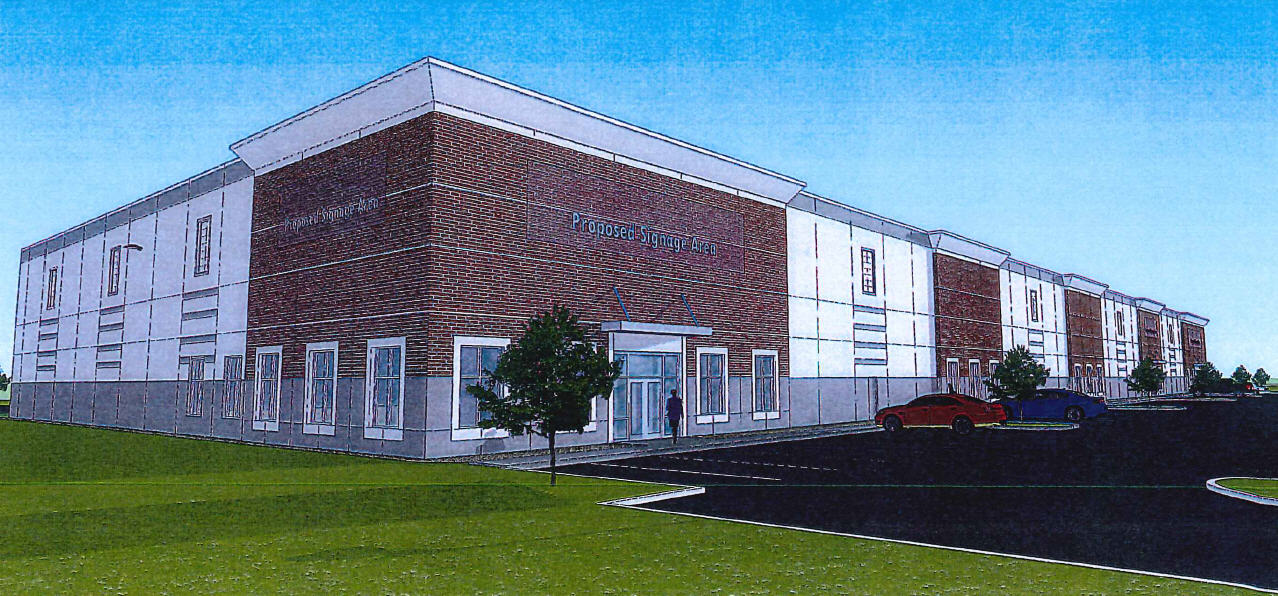 Hurst, a dry bean and dry bean soup packaging company that has operated out of a 50,000-square-foot downtown building at 230 W. McCarthy St. for almost seven decades, would rent 45,000 square feet of the new facility for bulk production and processing equipment. The remaining 22,000 square feet would be leased to other tenants. 
"N.K. Hurst is in need of adding production and warehouse capabilities to its operation due to an increase in business," president Rick Hurst said in an email. "The additional space will allow Hurst to properly handle super sacks and utilize new processing equipment."
Universal Transparent does not yet own the 1.4-acre property, which is on the southeast corner of Bennett Parkway and 106th Street, just to the north of a FedEx distribution center. Hurst said until the purchase is final, the company will continue to explore other options, such as renting space instead.
About 40 employees, including new hires, would work at the Zionsville facility, Hurst said. The average wage would be $37.02 per hour.
Hurst said the company has not determined how many employees would remain downtown, but added "it will be enough to manage the production needed." The company typically employs about 40 to 50 people downtown, depending on the season.
Production of the company's seasoned packet products, which make up a majority of sales, will continue at the downtown site, according to Hurst. The company is known for its HamBeens 15 Bean Soup.
The downtown building will also remain Hurst's headquarters, said Molly Whitehead, executive director of the Boone County Economic Development Corp.
"It was needing more space. It was needing to make some upgrades," she said as reasons for the new location. "I think they are still committed to Indianapolis."
Hurst said the project is not finalized, but Zionsville officials have said construction could start this summer.
The Zionsville Town Council is considering a five-year, 50 percent real property tax abatement to offset land improvement costs.
Mayor Tim Haak told council members Monday morning the site has stormwater and other infrastructure issues that could cost $370,000 to fix.
"No matter who goes there, the improvements would have to be done," Haak said.
The abatement would save Hurst a total of $242,327 over the five-year period. The town council will formally consider the tax abatement request at its meeting March 7.
Hurst is located immediately to the south of Lucas Oil Stadium in a building constructed in 1906. The company was established in 1938 as a coffee, tea and sugar distributor. It has packaged dried beans and dried bean soups at its current location since 1947.
In 2006, when the city of Indianapolis was planning for Lucas Oil Stadium, the Capital Improvement Board tried to purchase the 4.3-acre Hurst property and the building. After a months-long legal battle that prompted state legislation, Hurst compromised and agreed to sell 1.7 acres of its land for $1.97 million.
Please enable JavaScript to view this content.