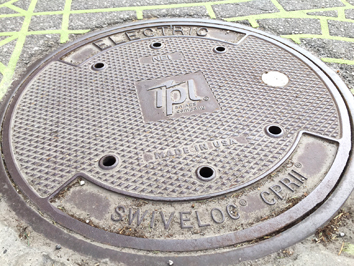 About 470,000 customers of Indianapolis Power & Light Co. can expect to see their monthly bills increase after state regulators approved an order allowing the utility to collect an additional $29.6 million in annual revenue.
But exactly how much higher the bills will climb won't be known for a few more days. IPL said it is still reviewing the order and developing a new set of rates.
The company had asked the Indiana Utility Regulatory Commission for permission to increase rates by $67.8 million a year.
IPL said it needs the money to pay for increases in operating and maintenance costs, and capital improvements.
In perhaps the most controversial part of the decision, state regulators will allow IPL to increase the monthly fixed customer charge, regardless of how much electricity a customer uses. The amount could increase by about $5 a month for customers who use up to 325 kilowatt hours and by $6 a month for customers who use more.
A consumer group, Citizens Action Coalition of Indiana, had argued an increase in the fixed monthly charge would hurt low-income people and people who use little electricity.
The increase "will bring irreparable harm to those who can least afford it, most notably seniors and the disabled living on fixed incomes," said Kerwin Olson, the group's executive director. He said his group would likely appeal the order.
The ruling marks the company's first increase in base rates since 1994, although state regulators have given the company permission to raise rates several times to cover certain expenses.
The Indiana Office of Utility Consumer Counselor had opposed the large increase, and instead asked state regulators to allow IPL to raise revenue by only $5.9 million, or less than one-tenth of IPL's proposal.
The consumer's office had said that IPL had plenty of money, but had been diverting it to pay more than $3 billion in dividends over two decades to its parent company, IPALCO Enterprises.
However, state regulators found those dividend payments were not excessive, nor did they prevent the company from making repairs and upgrades to its system.
"While the historic dividend payments were significant amounts, it does not appear that the payment of dividends by IPL limited the funding that was used or available for improving and maintaining the downtown network or IPL's network infrastructure," the order said.
Overall, regulators appeared to give a clean bill of health to IPL's underground network, which had been the subject of controversy due to more than a dozen underground explosions, some of which blew manhole covers high into the air.
Two of the incidents occurred last spring, just weeks before Indianapolis was to host the NCAA Final Four men's basketball tournament.
But state regulators determined the IPL's downtown electrical network is "basically sound," and the company responded quickly to each incident and took steps to correct the problem, including the installation of swivel-lock manhole covers that would lift only a few inches in the event of future explosions.
"The risk to the citizens of Indianapolis is low, and will remain low as IPL follows through on its commitments to improve the system," regulators wrote in their order.
Please enable JavaScript to view this content.