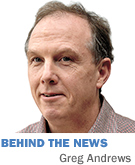 Carmel-based Telamon Corp.'s nightmare that began when a rogue employee stole more than $5 million in merchandise just keeps getting worse.
The provider of services to telecom companies and other industries in January dismissed Barnes & Thornburg as legal counsel in the matter after a string of court rulings undercutting its efforts to tap insurance coverage to soften or eliminate the loss.
Telamon, one of central Indiana's largest privately held companies, uncovered the thievery in 2011, and last fall a federal jury in New Jersey found the perpetrator, 47-year-old Juanita Berry, guilty on six counts of wire fraud and tax evasion.
Federal investigators alleged that Berry, the most-senior manager at Telamon's Dayton, New Jersey, office and warehouse, sold new and used circuit boards owned by Telamon as if they belonged to her company, J. Starr Communications Inc., and kept the proceeds—fraud she hid from higher-ups by altering records.
Telamon's quest to get its insurers—units of Connecticut-based Travelers Insurance—to cover the losses has not gone smoothly, to say the least.
The company in February 2013 sued seeking to collect under both a Charter Oak Fire Insurance Co. commercial insurance policy running from October 2010 to October 2011 and a Travelers Casualty and Surety Company of America policy covering October 2010 to October 2013.
More than a year later, in June 2014, Telamon asked the court for permission to file an amended complaint expanding its scope to include a Charter policy from one year earlier and a "premier property protection" policy issued by another Travelers unit—St. Paul Fire and Marine Insurance Co.—covering October 2007 through October 2009.
Travelers balked, saying it was way too late in the game to recast the case. Magistrate Judge Debra McVicker Lynch agreed, telling Telamon it had missed the deadline for filing an amended complaint by more than a year.
"The court determines that Telamon did not act diligently in seeking to amend," she wrote in her March 2015 ruling, noting the company knew before it filed the original complaint that the thefts might have started as early as 2006 and that it had other insurance coverage and policies that were in effect before 2010.
Unbowed, Telamon last year filed a new federal suit that included the earlier coverage. But Judge Richard Young tossed that out in January—ruling the new case violates the doctrine of "claims-splitting," which prevents plaintiffs from bringing a new case built on the same allegations asserted in a prior one.
"The claims based on the Charter Oak and St. Paul policies at issue in Telamon II could have been brought in Telamon I," Young wrote. "Telamon did not timely assert those claims, and it cannot now circumvent the court's ruling denying its motion … to amend in Telamon I by filing the present lawsuit."
Six days after Young entered that ruling, Barnes & Thornburg filed notice with the court that it was withdrawing because Telamon "desires to retain alternate counsel."
Telamon General Counsel Abe Gregory declined to discuss the circumstances of B&T's dismissal but said the firm continues to provide "high-quality legal services" to Telamon on other matters.
The original 2013 lawsuit remains open, but Telamon suffered a big setback in December, when Young dismissed Telamon's breach-of-contract claims, concluding that the policies cited in the suit did not cover the company's losses.
That left Telamon with just one remaining claim—that the insurers acted in bad faith during the claims-investigation process. Travelers has asked Young to dismiss that claim as well, saying it is nonsensical to assert it acted in bad faith given the court's conclusion that it justifiably denied Telamon's claims.
Telamon is far from conceding defeat. It's appealing the dismissal of its breach-of-contract claims and the dismissal of its 2015 lawsuit.
"While Telamon respects the opinions of the court, Telamon also notes its right to disagree with such opinions and seek appeal," Gregory said in a statement.
Insurance proceeds appear to be Telamon's only hope of a big-dollar recovery. Berry herself claims poverty and was represented by a public defender during her eight-day criminal trial.
During the case, Assistant U.S. Attorney Andrew Leven said Berry had a strong motive to steal because of steep gambling losses. He said the "level of gambling here is actually astonishing"—behavior that led her to file bankruptcy in 2006 and again in 2010.•
Please enable JavaScript to view this content.