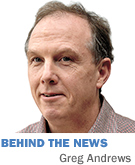 What retailer wouldn't want a cozy relationship with Nike Inc., one of the strongest consumer brands in the world? The Finish Line Inc. certainly has one. Some 70 percent of what the Indianapolis-based chain sells comes from the Portland, Oregon, behemoth, according to Morgan Stanley.
But that reliance could be a double-edged sword as Nike steps up its e-commerce ambitions, putting itself in head-to-head competition with the same business partners—Finish Line and Foot Locker—that have helped make its shoes and apparel ubiquitous in American shopping malls.
An eye-opening new report from the investment firm Credit Suisse analyzed the e-commerce capabilities of Nike, Finish Line and Foot Locker and found Nike is running laps around both chains in such areas as processing and delivery times and has more improvements in the offing.
The findings "give us greater conviction that Nike will be successful in taking share as growth priorities shift to direct-to-consumer operations," Credit Suisse analysts Christian Buss, Sara Shuler and Pallavi Bakshi said in an April 5 report.
"Our test shows that Nike now has the industry's best execution capabilities. Nike scored the best across all of our e-commerce metrics while Foot Locker and Finish Line lagged significantly, leaving us cautious on their ability to remain competitive."
Finish Line and Foot Locker might have had reason to be jittery even if the test had found their services on par. That's because Nike has been unabashed about its quest to grow digital sales from $1.2 billion in the fiscal year that ended in May 2015 to $7 billion by 2020.
Toward that end, the company is refining its mobile strategy by consolidating eight separate apps into a new Nike+ app, which will debut this summer with such features as fitness tracking, personalized training and exclusive new products.
Finish Line and Foot Locker are racing to improve as well, and digital sales represent an ever-larger slice of their revenue. In Finish Line's fiscal fourth quarter, which ended in February, e-commerce accounted for 22 percent of sales.

Sato
Credit Suisse's test came at an inopportune time for Finish Line, which is still trying to iron out kinks in a warehouse-management system it rolled out in September with disastrous results. In the wake of the failure, which cost Finish Line $32 million in sales as the holiday shopping season was getting underway, CEO Glenn Lyon resigned, and the company promoted President Sam Sato to the top job.
Sato is recasting the management team with a series of moves, including the promotion of Melissa Greenwell to chief operating officer and the appointment of former Hudson's Bay executive AJ Sutera as chief information and technology officer, and by launching a search for a chief supply chain officer and chief merchant.
In his first conference call since taking over as CEO in late February, Sato struck a humbler tone than his predecessor, declaring "there is an acute sense of urgency throughout the organization to quickly address the issues that have plagued us and contributed to our recent performance and, more importantly, to drive improved execution and results going forward."
Credit Suisse first put Finish Line's e-commerce capabilities to the test in March, ordering 15 items. The chain ended up canceling three of the orders (one because it was unable to process the order information and two because there was no available inventory).
The cancellation of what amounted to 20 percent of the orders cost Finish Line $235 of the $1,447 Credit Suisse tried to spend. Of the orders that were completed, only one-quarter were processed within 24 hours, and deliveries took eight to 13 days.
Similar problems surfaced in the head-to-head test with Nike and Foot Locker.
While Nike received "good" scores for processing time, delivery time, visibility into inventory, communication and returns processing, Finish Line got no better than "fair" in anything and received a "poor" score for communication (no updates issued for order delivery, returns received or refunds processed) and delivery time.
In an era when Amazon Prime customers have grown accustomed to two-day shipping, Credit Suisse said, "We believe consumers are unlikely to want to wait almost 2 weeks to receive product, and we believe Finish Line and Foot Locker will need to speed up delivery windows in order to remain competitive."
A Finish Line representative did not respond to requests for comment by IBJ's deadline.•
Please enable JavaScript to view this content.