Has Target made the right decision by allowing transgender customers and employees to choose what bathroom they want to use?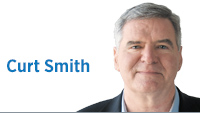 The retailer Target has a problem with privacy. In late 2013, its customer records were hacked, exposing the financial information of 70 million credit card shoppers. Now it has announced a transgender bathroom policy that allows anyone at any time to use any restroom or dressing room, thereby creating a different kind of privacy problem.
The response across the country has been swift and sure. Customers, especially parents with young children, don't want targets painted on their children. Millions have announced they have shopped for the final time at Target until and unless this misguided policy is reversed.
Personally, I have no doubt Target will change, because the company must learn to put people over profits or it will not succeed in today's marketplace.
My hope is that Target immediately relents and starts putting its customers first. The company must quit bowing to the political correctness of the radical left. Let's keep common sense at the heart of the shopping experience, especially safety concerns.
Just imagine you are a young girl trying on a bathing suit or dress and you are confronted with a full-grown man in a state of undress. Or imagine using the restroom and having a similar experience. Or what about young boys exposed to grown women in a similar state of undress or indelicate moment? And that's just the "incidental harm."
True predators, also known as pedophiles, who modern medical science tells us are among the hardest criminals to cure, can use this new policy as cover to gain access to children and do lifelong damage. Target's new policy makes all of us, but especially vulnerable young children, more at risk of harmful experiences at the precise times they are most vulnerable. We need their privacy profoundly protected.
One can only hope this is a teachable moment for the nation as we seek common-sense ways to keep commerce moving forward while also making sure our most basic needs for privacy and protection are met. It is for this reason and many more that the Indiana Family Institute vigorously fought SB 100, introduced by Indiana Senate leadership in November.
According to legal experts at the Alliance Defending Freedom, SB 100 would have allowed "biological men to enter women's restrooms, showers and other private areas." I'm thankful SB 100 was wisely thrown onto the scrap heap of history. I hope Target's misguided policy will soon join it.
We can respect one another, honor one another and learn to live with our differences. Hoosiers have always done that and always will. But we cannot and should not allow common-sense protections for women and children to be jettisoned for political correctness.
And about that data breach? Target headquarters had ample warning the breach was occurring. They just never acted on the warnings from its security system. Safety for women and children should be the goal this time around. Once again, they have been warned. Let's hope this time they hit the target.•
__________
Smith is president of the Indiana Family Institute.Send comments to ibjedit@ibj.com.
Please enable JavaScript to view this content.