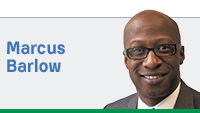 I understand the impulse. You look at the world and you think, "How can I make a difference?"
Everyone should try as hard as they can to create the world they wish to live in rather than just sitting back and complaining about the world they've been given.
I have great respect for people who enter the public square and push for social change, even when their morality contradicts my own. I would caution, however, anyone against doing so without first taking a good look at themselves. In instances like this, I like to practice a modified version of the Golden Rule: "Don't require others to practice a standard that you yourself would not practice."
When it comes to the NCAA's recent requirement that any city that holds its coveted Final Four basketball championships have anti-discrimination laws that include LGBT protections, I have a demand of my own: Practice what you preach. If this demand is more than just a public relations statement, and is truly your attempt to make what you consider positive social change, I would expect you to begin by ending gender identity discrimination in your own organization first.
What do I mean? I mean that, until the NCAA starts allowing biologically male athletes to play in the women's championship because they identify as women, just as they expect cities to allow biologically male individuals to be able to use women's restrooms because they identify as a woman, they are hypocrites.
In its statement to the press, the NCAA said: "Historically, the association has used the opportunity to host its events as a means to make clear its values."
Well then, NCAA, if this is truly one of your organization's values, I look forward to your impending policy changes. At least Target decided to make social change in its own organization before making demands on the cities and states where it is located.
Even as a conservative, I respect the courage it took Target officials to publicly announce their values through their own actions, rather than attempting to announce their values by demanding others do what they themselves haven't done.
I also look forward to the protests and boycotts that should be imminent from prominent LGBT rights organizations demanding the NCAA end its gender-identity discrimination. I look forward to NCAA officials' being called transphobic and bigots until they change their policies, and I look forward to what should be an incredibly entertaining, truly gender-identity-respecting Final Four next year.•
Editor's note: The NCAA allows an athlete who is born as a man but chooses to live as a woman the opportunity to participate on a women's team, but only after at least one year of testosterone suppression treatment.
__________
Barlow, a Republican strategist, was a press secretary for U.S. Rep. Chris Chocola and a spokesman for Mayor Greg Ballard and the state Family and Social Services Administration. Send comments to ibjedit@ibj.com.
Please enable JavaScript to view this content.