The city of Fishers wants to exert more control over any development near two key intersections of Interstate 69.
Mayor Scott Fadness announced Thursday that he would introduce two ordinances next week that would give the city more oversight of any new project near the 116th Street and 106th Street interchanges of I-69, regardless of whether it meets existing zoning standards.
"Our goal is not to fill up every piece of land as fast as we can. We do not want just any development. We want the right development," Fadness said in a written statement. "Our goal is to be thoughtful and intentional to encourage building the kind of environment our residents want, including trail connectivity and more entertainment amenities."
The land along the corridor is currently zoned commercial with several planned-unit development standards that allow a variety of architectural styles and building heights.
Fadness described it as a "fruit salad of zoning" that needs to be re-evaluated.
"We have one shot at getting this right," Fadness said.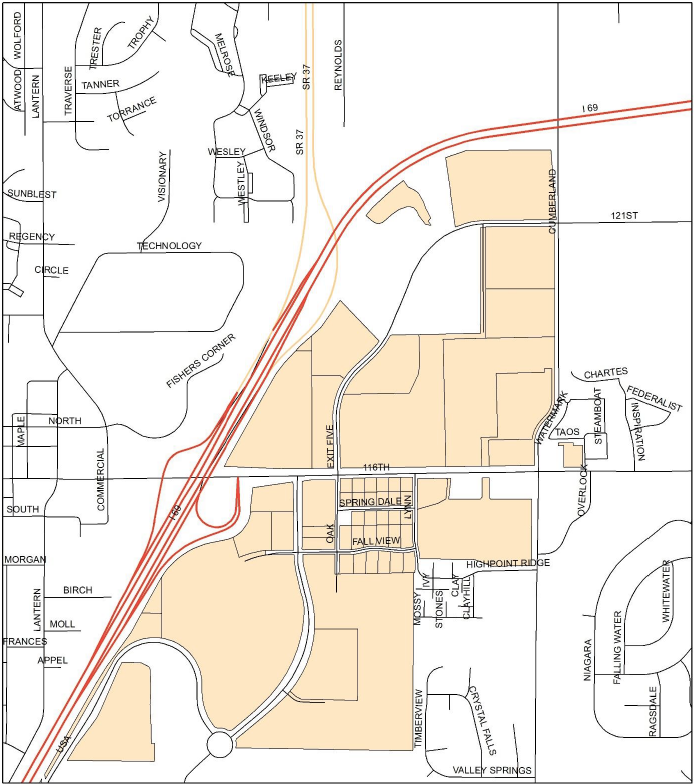 The temporary ordinances would be in effect for 120 days to give the city time to update the existing zoning standards to better align with the city's vision for the commercial corridor. The ordinances would require the City Council to approve any clearing or disturbance of the land and any new building, structure, variance or use. 
The 116th Street area (pictured to the right) includes property to the east of I-69, along both sides of Exit Five Parkway and USA Parkway. The 35-acre site where Ikea plans to construct a 296,000-square-foot store is within the outlined zone.
The 106th Street area (pictured below) includes property to the north and south of 106th Street surrounding I-69. The 12.8-acre property tapped for the proposed Sun King Brewing Tap Room and Pilot Brewery is within the designated area.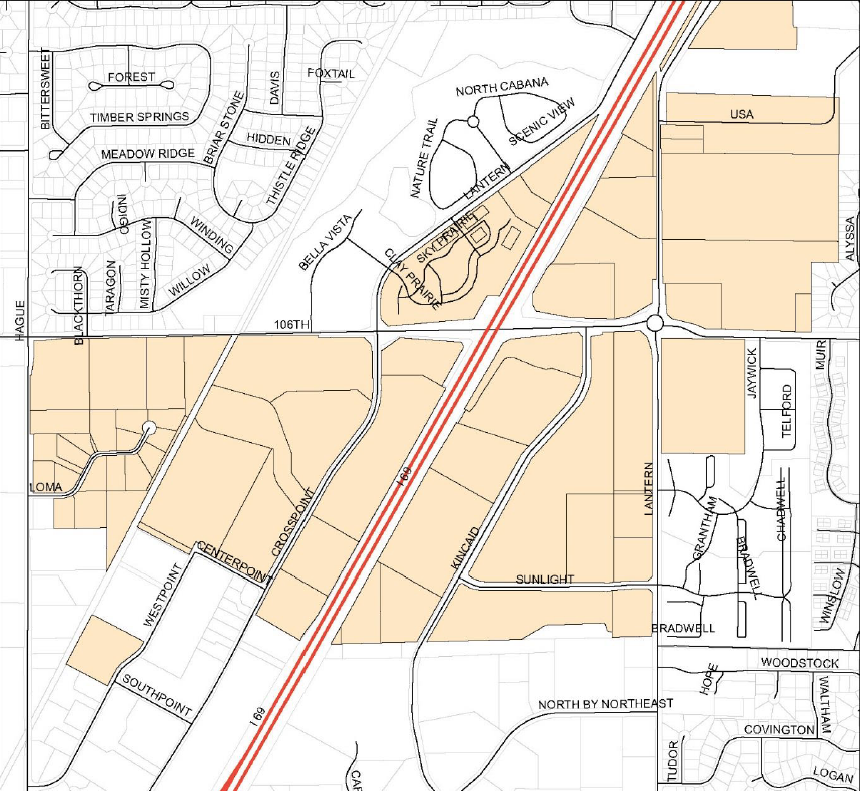 City Council President John Weingardt is backing the mayor's initiative to have more input on new development in those areas.
"If a proposal comes before the City Council that is aligned with our vision, then we will support it," Weingardt said in a written statement. "This is the right thing to do for our city's future."
The Fishers Plan Commission will consider the ordinances Tuesday, and the Fishers City Council could vote on the items at its May 16 meeting.
Please enable JavaScript to view this content.