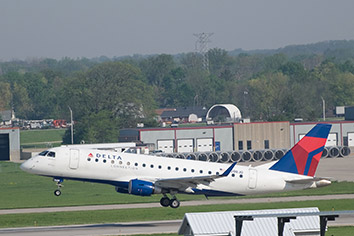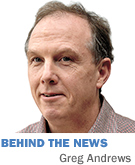 Republic Airways Holdings Inc. attorneys are tiptoeing into treacherous territory as they reorganize the company in bankruptcy court—rolling out a proposal that could provide millions of dollars in retention and incentive payments to top executives and other key employees.
No party has yet objected to the plan, which was filed May 25 and requires court approval. Even so, "setting compensation for senior management can be among the most contentious issues facing companies reorganizing under Chapter 11," attorneys for Chicago-based Kirkland & Ellis wrote in a 2013 article for Financier Worldwide Magazine.
Companies argue the payments help retain executives whose services are needed to successfully reorganize, notes the article, whose authors include James Sprayregen, lead attorney for Carmel-based Conseco Inc. (now CNO Financial Group Inc.) when it went through bankruptcy more than a decade ago.
"Creditors, by contrast, may be loath to support compensation packages that they perceive as enriching the very managers who led the company into bankruptcy," the article said.
That inherent tension might help explain why Republic's attorneys with the New York law firms of Zirinky Law Partners and Hughes Hubbard & Reed submitted a hefty, 68-page filing that intricately explains the program and provides documentation the attorneys believe demonstrate it is fair and reasonable.
Since Republic sought bankruptcy protection in February, its top brass "has been required, and continues, to work around the clock, shouldering responsibilities that are well beyond their day-to-day duties," Chief Administrative Officer Matthew Koscal said in the filing. Koscal, who joined the company two years ago and is one of the six top executives who would participate, called top management "indispensable" in pulling off a successful reorganization.
Republic is seeking approval to make incentive payments to the six over the next three quarters. The men would receive nothing if operating profit is below minimums spelled out in the plan. On the other hand, if profits exceed the maximums listed, the leaders would share $4.7 million over the next three quarters.
"The performance goals that will enable members of the executive leadership team to receive an award opportunity payment are highly ambitious, and will be challenging and difficult to attain," Republic said in its filing.
The company, which employs more than 5,500, also is seeking approval to award retention bonuses to 125 other key employees. Republic would dole out $2.3 million, with 30 percent distributed this month.
A worker would get the remainder by April—unless he was laid off, at which time he would get the rest.
The company said the payments are needed to keep key personnel "in light of the increased workload" caused by bankruptcy and the "increased doubt and stress it has caused"—in part because workers know the planned restructuring includes job cuts.
Republic—which operates about 1,000 commuter flights daily for American Airlines Group Inc., Delta Air Lines Inc. and United Continental Holdings Inc.—appeared to escape financial disaster last October, when its 2,100 pilots approved a three-year contract that significantly raised their compensation. It was a watershed event after a years-long labor dispute that threatened to put it out of business.
But the new deal saddled the company with sharply higher labor costs, which it was unable to pass on to its airline partners without the leverage afforded it in bankruptcy. A bankruptcy judge in May approved a new deal with Delta, and a newly negotiated pact with United now is awaiting court approval. The bankruptcy also gives Republic the freedom to shed out-of-favor aircraft it had agreed to buy or lease, allowing it to narrow its focus to a single type of Embraer aircraft.
 

Bedford
Amid all the struggles, Republic's top brass has taken a pay hit. Longtime CEO Bryan Bedford effectively received just $475,000 in 2015, a comparatively modest sum for a company with $1.3 billion in annual revenue. (He also received stock awards valued at the time of grant at $831,086, though those likely have "minimal or no value" as a result of the company's delisting and bankruptcy, the company said in a securities filing).
Indeed, while restructuring efforts have gone well from Republic's perspective, the company's stakeholders are enduring plenty of pain. Republic said this spring in a letter that unsecured creditors likely will recoup less than 50 cents on the dollar, and stockholders should expect nothing at all.
The company says its executives have shared the pain by collecting only their base salaries since the start of the second quarter of 2015. Without adoption of the incentive plan, their compensation would be well below the 25th percentile for peer airlines, according to Willis Towers Watson, a consulting firm that helped Republic craft its incentive plan.
Do those executives deserve to be laggards given the company's financial meltdown? Or do they now need financial carrots to turn things around? It will be up to bankruptcy Judge Sean Lane to decide.•
Please enable JavaScript to view this content.