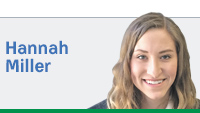 Last month, Indiana's 9th congressional district Republican primary ended with a strong victory for Trey Hollingsworth. He will now face Democrat Shelli Yoder in the fall.
His win came as a surprise to many, with five conservatives vying for the seat vacated by Todd Young. This was especially surprising to me, as I would not have thought southern Indiana Republicans would want "Tennessee Trey" to represent them in Congress.
Hollingsworth is a very questionable candidate. The nickname "Tennessee Trey" was bestowed upon him because he moved to Indiana just last September. He is a multimillionaire who spent $2 million of his own money on his campaign. Another $500,000 came from a PAC created by his father.
His company has a long history of tax breaks. Finally, there is no record he has ever voted in a Republican primary before, in any state. He had to sign a loyalty pledge to the party to be eligible to run, just like Donald Trump. Yet, his heavy spending allowed him to come out on top against several longtime Hoosiers.
His campaign website calls Trey an "outsider." This is, of course, supposed to mean he is an outsider to Congress and not one of the "Washington insiders." However, it is an unfortunate word choice for someone commonly called a carpetbagger.
His website also claims Trey is not a career politician and has no interest in a "career in public office." Again, this is an odd statement from someone who spent millions funding his own congressional race. "Tennessee Trey" can deny it all he wants, but it is painfully obvious that he came to Indiana simply to grab the open seat. There is no way to disguise that move.
I have lived in Indiana only three years, which is still significantly longer than Trey. However, one thing that has stood out to me is the commitment of Hoosiers to their principles and to one another. I do not recall an Indiana candidate who has not mentioned the importance of "Hoosier values." This is for good reason, as we want our elected officials to understand our values and needs. We need representatives who know what it means to be a Hoosier.
Trey Hollingsworth does not represent Hoosier values. He tiptoes around discussion of his residency with empty claims that his business ventures have benefited Indiana. He is a carpetbagger who has never done anything for this state and simply desires the prestige of being in Congress. He is the definition of a career politician.
Contrast Trey Hollingsworth with his opponent, Shelli Yoder, who is truly a native Hoosier. Shelli grew up, went to school, started a family, and became an educator and locally elected official here in Indiana. Indiana is her home and she has worked to improve Hoosier lives her entire career.
Despite all this, many assume Trey Hollingsworth will still be able to sweep the traditionally Republican 9th district. However, I think more highly of the Hoosiers of southern Indiana. I hope voters will be able to see through Trey's idle claims and elect a candidate who truly represents our district.
These next few months will certainly be an uphill battle for a Democrat like Shelli Yoder, but I am confident she is up to the challenge. She will fight to represent Hoosier values both in this race and, later, in Congress.•
__________
Miller studies policy analysis at Indiana University and works as political director for the College Democrats of Indiana. Send comments on this column to ibjedit@ibj.com.

Please enable JavaScript to view this content.