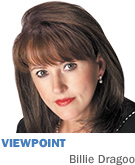 Last month, 686 entrepreneurs and 298 venture capitalists from around the world descended on Silicon Valley for the 7th Annual Global Entrepreneurial Summit.
Over 48 hours, President Barak Obama, Facebook founder Mark Zuckerberg, AirBNB founder Brian Chesky, Tesla board member Laurie Yoler and many others shared their stories of entrepreneurship.
It was an honor to be one of 187 attendees from the United States. Over 170 countries were represented. Funding startups in some of the poorest countries around the world and creating ecosystems that foster businesses that lift communities and nations were among topics discussed. It is networking, funding and mentoring that helps build sustainable bridges over borders and across oceans.
President Obama addressed the global challenges and the importance of communication with global leaders. But his main message is that our world is small. We are not autonomous and therefore should not function as such.
My co-founder of the Indiana Conference for Women, Deborah Collins Stephens, recalls that when she moved to California after graduating from Indiana University, Silicon Valley was nothing more than an apricot farm. That is where Bill Hewlett and Dave Packard launched a global economy from a garage. And it's where nearly 1,000 of us amassed some four decades later to celebrate entrepreneurism.
It is entrepreneurs that change the world. Ideas create disruption. This disruption inspires, empowers, and fosters economic growth. What is incredible is that most ideas for disruption of industries originate from someone on the outside. Chesky does not come from a hospitality background. Travis Kalanick, founder of Uber, wasn't a taxi driver—he just wanted a ride.
I offer these examples because each of the companies are well-known across the globe and are service-based models. The company I started is service-based.
At the National Association of Women Business Owners, our focus is on networking and coming together to help one another, not climb over each other on the way to the top. A friend, Susan Shapiro Barash, wrote a marvelous book, "Tripping the Prom Queen." This book illustrates the ugliness of female rivalry and how and why we need to step away from competitiveness. The focus should be on collaboration. Barash presented at one of our breakout sessions last year at the Indiana Conference for Women. She should be an annual speaker, for her message is an indelible one all women should take to heart.
The reason why Stephens and I created the conference was to create an ecosystem for female entrepreneurs to collaborate. Holistically helping one another so that we are all successful is the fastest route to facilitating profound change. Connections, introductions, networking—this is where the magic happens.
As I began my business as a single mom, but most importantly, as a woman, I could not get the funding I needed to scale my business. As a service-based company in the health industry, it was virtually impossible to get a loan. I used this experience to lobby for change at the state level.
These same challenges face women and men locally and in developing nations. Obama stated that over half of the world's population is under age 30. It is the responsibility of those of us with means, connections and the knowledge to mentor these younger generations.
Mark Zuckerberg said, "Entrepreneurship is about creating change, not just creating companies. And the most effective entrepreneurs who I've met care deeply about some mission and some change that they're trying to create."
As entrepreneurs, regardless of gender, we need to foster collaboration to create better communities, cities, states, and countries. It is through these means that economic development happens at truly meaningful levels.•
__________
Billie Dragoo is CEO, founder and president of RepuCare and the Indiana Conference for Women.
 
Please enable JavaScript to view this content.