During the 2016 election cycle, Carrier Corp. announced plans to move 1,400 mostly manufacturing jobs from Indianapolis to Mexico. That put Indiana and the issue of outsourcing front and center in the presidential race.
Outsourcing resurfaced again in 2018, when then-U.S. Sen. Joe Donnelly, a Democrat, came under fire for profiting from a family business that relied on Mexican labor and then-U.S. Senate candidate Mike Braun, a Republican, was criticized for using foreign-made products at his Jasper-based distribution and logistics business.
This year, the issue seems buried by battles related to the pandemic, social justice and the future of U.S. health care. But outsourcing—and trade—are issues sure to confront leaders in Washington, D.C., again as the United States tries to rebuild its economy and trade negotiations continue with China and other countries.
Republican state Sen. Victoria Spartz and former Democratic state Rep. Christina Hale, who are seeking to represent Indiana's 5th Congressional District, have each raised concerns about outsourcing U.S. jobs—but the candidates say they would take different approaches to curbing the problem.
Spartz prefers to eliminate regulatory restrictions, such as "burdensome compliance standards, extensive licensing laws, unreasonable and unattainable efficiency requirements, and bureaucratic obsolete standards." That, she said, would make it easier and more affordable for companies to keep jobs in the United States.
Hale, meanwhile, favors incentives "that reward companies for bringing jobs back to the United States that have previously been outsourced."
The candidates agree that tax benefits that motivate companies to outsource jobs need to be eliminated.
Both candidates declined through their campaigns to be interviewed for this story. Instead, the campaigns agreed only to answer questions submitted in writing.
Complicated jobs situation
The number of manufacturing jobs in Indiana dropped significantly in 2008 and 2009, hitting a low of 424,700 in June 2009 before starting to rebound. The number was up to 545,000 by January 2019, but that's still a far cry from the nearly 700,000 manufacturing jobs in 2000.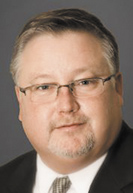 Manufacturing jobs dropped to 450,300 in April this year, shortly after the pandemic hit. As of August, the number had returned to 501,100.
It's a problem special-interest groups on all sides of manufacturing and trade are concerned about.
"We've lost a lot of manufacturing here, and unfortunately, have not gained it back," Indiana AFL-CIO President Brett Voorhies said. "That's still going on. It's really, really hard."
The Indiana AFL-CIO has endorsed Hale in the 5th District race.
Kevin Brinegar, president of the Indiana Chamber of Commerce, which has not endorsed a candidate in the race, said Hoosier workers need to learn new skills to increase their value and productivity to companies. That, he said, could make it worth paying the higher wage and keeping the job in the U.S. or in Indiana.
"We have to make sure the skills and knowledge and productivity of our workforce is far superior," Brinegar said.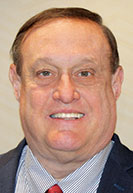 But Michael Hicks, economics professor and director of the Center for Business and Economic Research at Ball State University, said most "outsourcing" is related to where companies buy their supplies, not where their jobs are located.
"It's far, far less expensive to buy that product from overseas," Hicks said.
That leads to efforts to try to get companies to buy materials made in the United States. One way to do that is by charging U.S. companies tariffs on imported goods, but Hicks said that only increases the price the consumer ends up paying because companies pass on the cost of the tariff.
That's why the issue of outsourcing jobs ties into trade policy and agreements the U.S. has with other countries. Those trade deals can make it easier or harder to manufacture or import goods from abroad.
Spartz and Hale both say the United States-Mexico-Canada Agreement, which took effect earlier this year, was a step in the right direction and an improvement over the trade deal it replaced—the North American Free Trade Agreement.
As for the tariffs President Donald Trump's administration has imposed on China in recent years—which caused China to issue retaliatory tariffs—Spartz said the strategy hurt in the short term but will be beneficial in the long term.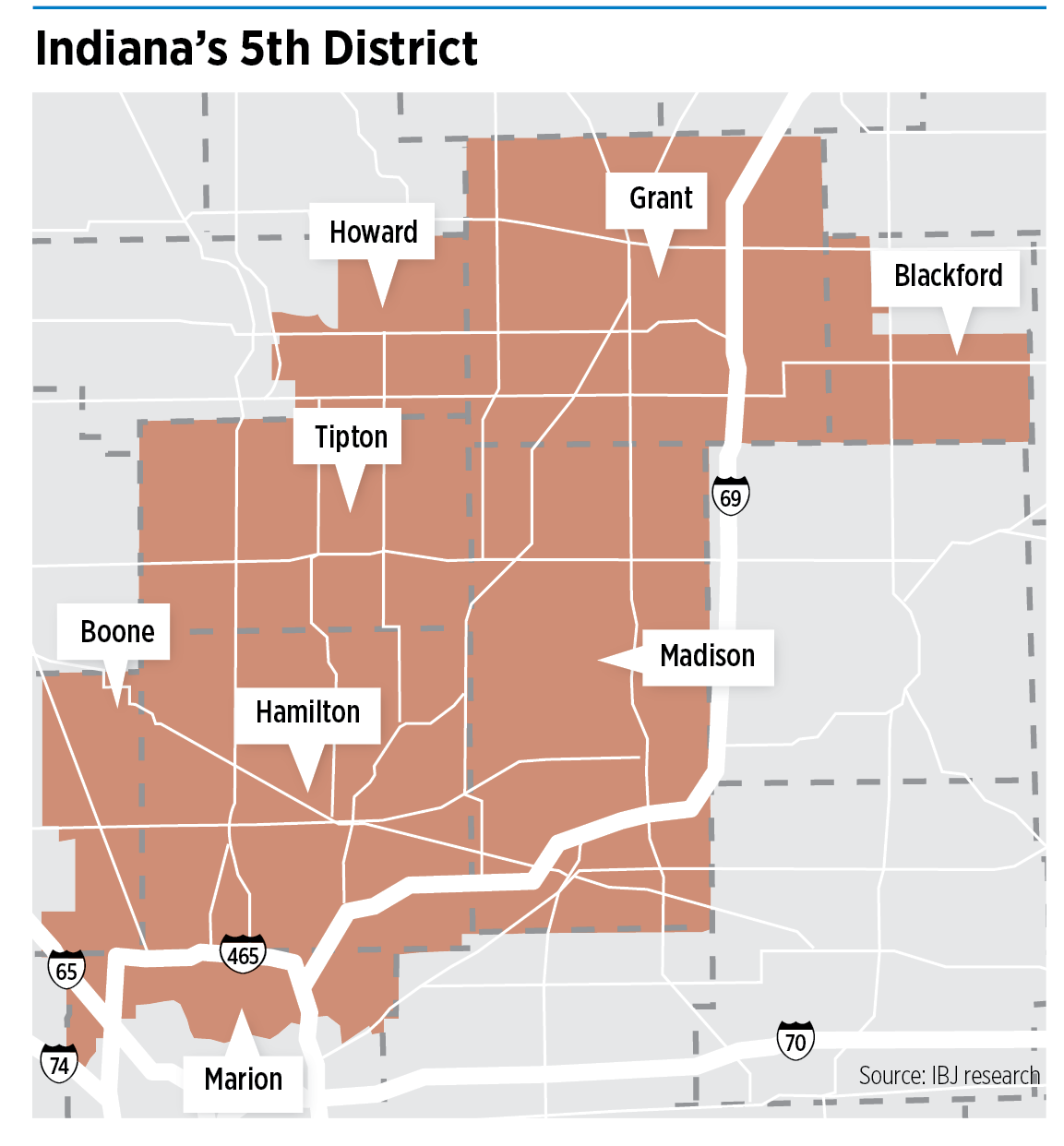 Business leaders in Indiana have said they would like a fairer playing field with China, but the trade war raised concerns about the extra costs and whether suppliers would lose customers. In June, Trump signed an initial trade deal with China, but the bulk of the tariffs imposed on China remain in place.
Brinegar said Indiana businesses want the White House and Congress to negotiate deals that provide fair opportunities.
"We'll find a way to compete and be successful—just give us as level of a playing field as you can," he said.
Spartz said Congress needs to be more involved in such negotiations.
"It's actually not even the president's responsibility, but Congress' responsibility, to build a comprehensive trade policy," she said.
Hale said the tariffs against China "only increased the price of goods for American consumers here at home."
She said the United States instead needs to build a coalition of allies and trade partners to collectively pressure China.
"We should also focus on creating strong, cohesive, 21st-century trade agreements that expand our access to foreign markets, have strong environmental and labor standards, and treat American goods fairly," Hale said.
Presidential proposals
The type of trade policy pursued over the next several years in Washington, D.C., could depend heavily on who controls the White House.
Trump is seeking reelection against former Democratic Vice President Joe Biden, who has proposed several policies aimed at keeping jobs in this country. Those ideas include imposing a 28% corporate tax rate, plus a 10% offshoring penalty surtax, on profits a U.S. company makes on production that takes place overseas for sale in America.
Biden has also proposed a 10% advanceable tax credit for companies that make investments to create U.S. jobs or bring them back.
When asked about the proposals, Spartz criticized Biden for not taking action while serving as a U.S. senator or as vice president and did not comment on whether she supported his ideas.
"Joe Biden has been voting for bad policies for 40 years that have sent American factories and jobs overseas," Spartz said. "He will continue the same policies if elected president."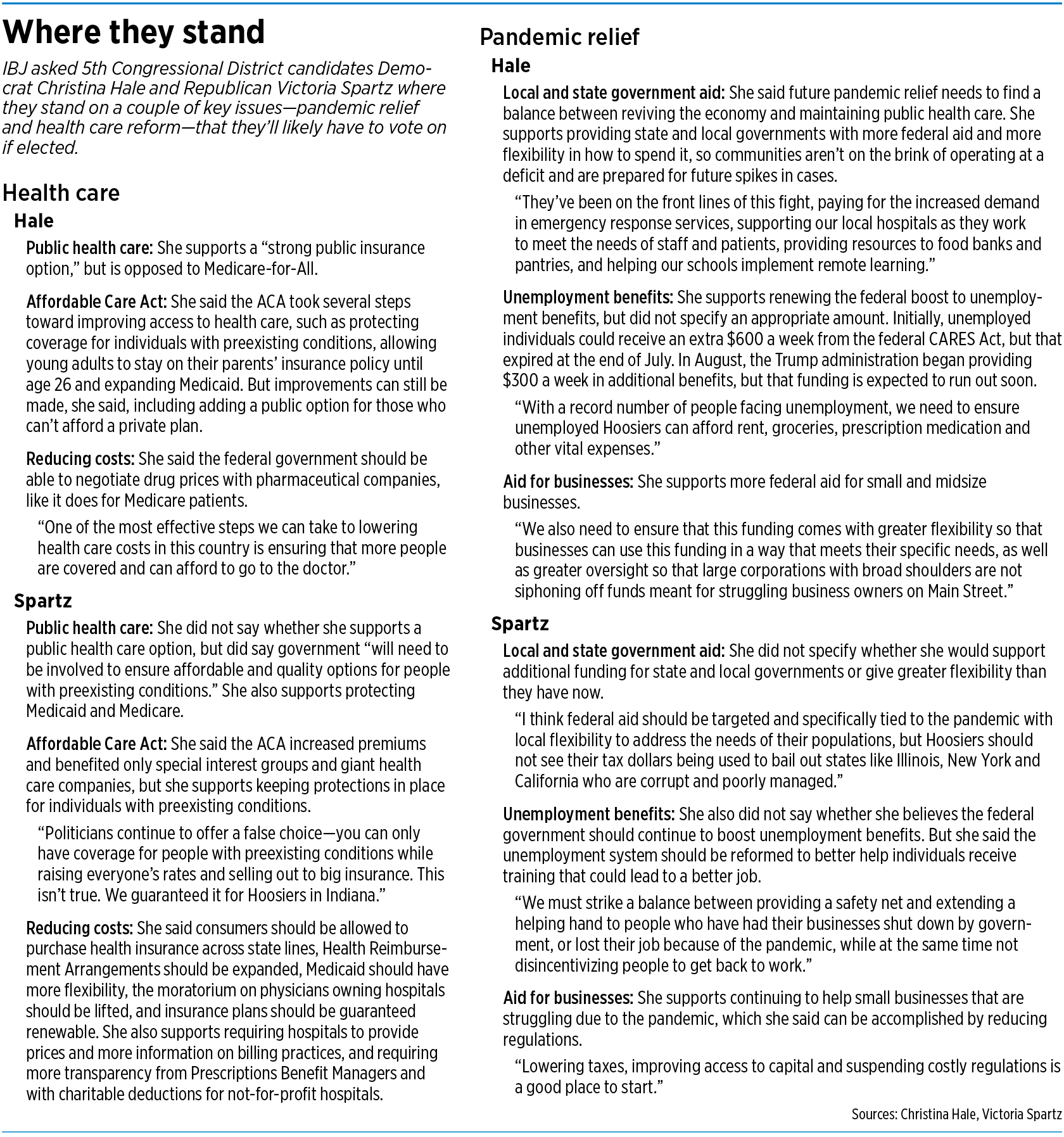 Hale said the federal government should prioritize companies that retain U.S. jobs when awarding contracts and that she "would be open to" a policy that provides an incentive for building a new U.S. plant or renovating an old one.
"I've always believed that the private sector is best suited to grow our economy and create jobs," she said. "But I also believe that the federal government can be a productive partner in that effort, especially now as we work to recover from the COVID-19 pandemic."
Hicks said he didn't think either of Biden's ideas would have much impact.
"Those, I think, are empty political promises," he said.
Voorhies said he supports both Biden proposals, because he would like to see companies that send jobs overseas penalized or at least have the government claw back any public incentives they received when initially creating U.S. jobs.
"Ten percent might not even be enough," Voorhies said. "That's the only way we're going to be able to keep the economy going."
Trump, meanwhile, has threatened multiple times to remove the United States from the World Trade Organization, which oversees trade disputes between countries.
Spartz said the WTO "needs to be reformed," but did not specify whether she supports a U.S. withdrawal.
"The WTO has been failing to do its job to deal with global trade and facilitate open markets for a while," she said.
Hale does not support withdrawing from the WTO.
"Disagreements routinely happen within large intergovernmental organizations; in fact, they often serve an important diplomatic function," she said. "But walking away won't resolve our differences."
Bob White, director of national government relations for the Indiana Farm Bureau, said pulling the country out of the WTO would be "disastrous."
"I think it's a valuable resource for trade around the world, which is paramount in agriculture," White said.•
Please enable JavaScript to view this content.