Indianapolis Mayor Joe Hogsett wants to do away with traditional pensions for future employees and replace them with a retirement option more like a private-sector 401(k) as a way to help erase the city's multimillion-dollar deficit.
Current employees wouldn't lose their pensions or be pushed into the new option. But those hired in the future would have only one choice: an annuity-based, defined-contribution plan that would include a smaller contribution from the city.
The change is allowed under a state law passed in 2015 and could save the city millions of dollars annually. It also means new employees would be in charge of how their money is invested, and they would become vested in the plan in five years rather than the current 10, something Hogsett hopes will attract younger employees.
But the real problem he's trying to solve is budgetary. The city's pension obligations have been on a sharp upswing in recent years—with no sign of slowing down. And that's contributing to the city's fiscal woes.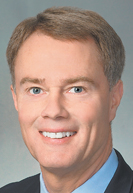 Hogsett
Annual pension obligations for city and county employees—not including police and firefighters—have nearly doubled in eight years, increasing from $15.1 million in 2009 to a projected $27.1 million in 2017.
Hogsett told the City-County Council on Aug. 15 that his proposal (which doesn't affect police and firefighters) would simplify "benefits for the next generation of public servants while saving taxpayers millions a year starting in 2017."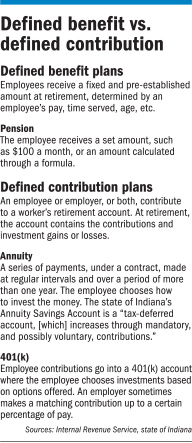 The plan needs council approval and has some early support, even though similar proposals from former Mayor Greg Ballard weren't well received and never passed.
Council Vice President Zach Adamson, a Democrat, said he supports Hogsett's concept.
"It makes sense," Adamson said. "The idea here is to encourage the best and brightest to work for the city."
Hogsett's larger budget reduces spending 1 percent over last year and cuts the annual deficit in half, to $23 million. After the mayor's presentation, City Controller Fady Qaddoura put the situation bluntly.
"It doesn't take a scientist to recognize we need to control spending to control the budget," Qaddoura told IBJ.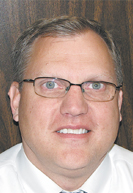 Brown
The Legislature voted in 2015 to let the Indiana Public Retirement System offer the annuity savings account—which is a defined contribution plan, as is a private-sector 401(k)—through the Public Employees Retirement Fund. New state employees have the option of choosing the plan. Local governments can make it an option for their new employees or require it.
For Indianapolis, the annuity-only plan offered to new employees would replace a "hybrid" system, which includes an annuity savings account along with a traditional pension (a defined benefit).
In the switch to the annuity-only option, the city would cut its contributions about 3 percent annually. The law allows local governments to choose their contribution amounts.
But the trade-off is that those employees would become fully vested in the plan in five years instead of the 10 it takes under the PERF hybrid plan. Employees could also make their own contributions and decide how their money is invested.
Qaddoura said officials are hesitant to predict a specific savings target for the pension changes, given that another item on Hogsett's agenda is to "smart-size" the administration, which means reducing employment by leaving vacant positions open or eliminating them.
City officials say they hope the new plan would be a recruitment and retention tool for younger employees. The mayor's chief of staff, Thomas Cook, 30, and his spokeswoman, Taylor Schaffer, 26, told reporters at a recent budget briefing that they would have been attracted to a benefits package with a five-year vesting period.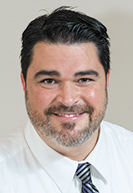 Adamson
A 2016 study by the social networking site LinkedIn found that millennials change jobs an average of four times in their first decade out of college.
"Given … our desire to recruit young talent to city government and public service, [the five-year vesting period] will be an incentive for employees to stay a little bit longer and reduce that staff turnover," Qaddoura said. Turnover "costs us in terms of time and labor—recruiting, hiring, training and transferring knowledge between employees."
Steven Quick, president of American Federation of State, County and Municipal Employees Local 725, said he did not have enough information about Hogsett's pension reform proposal to comment on whether his group and members would support it. But he stressed that the union and the city—which are due this year to negotiate a new contract—would "work collectively together" to tackle budget challenges.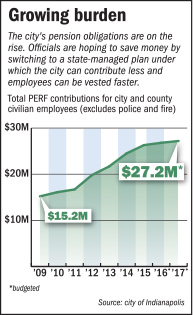 The city must tell the state by Nov. 30 that it wants to make the change if it wishes to start enrolling new employees in the plan on Jan. 1, 2017.
City-County Council Chief Financial Officer Bart Brown said he believes Democrats will go for the plan.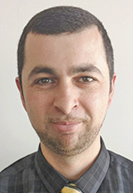 Qaddoura
That's even though efforts by the Ballard administration to tackle rising pension obligations did not advance in the council. One plan crafted by former City Controller Jason Dudich would have reduced costs by taking city employees out of the state retirement system altogether and instead offer a defined contribution plan.
Brown said Dudich's plan was riskier. Changing to a plan offered through the state "is so much safer," he said.
At the time Dudich offered his proposal, the annuity-only plan was available exclusively to state employees. That changed in 2015, when lawmakers opened it up to all the state's "political subdivisions." INPRS currently serves about 1,100 public employers across Indiana, controlling $29.9 billion in assets.
"Cities, towns, municipalities, universities were all looking for the ability to offer a defined contribution … plan," said INPRS spokeswoman Natalie Derrickson, whether the reason was to save money or to serve people who would not be there for 10 years.
The first open enrollment period for the plan started in December. So far, just five political subdivisions in the state have started offering the annuity-only plan, but none are close to—or anywhere near as large as—Indianapolis.
The Monroe County Public Library is among those who took the plunge. But new employees there will be able to choose the current hybrid plan or the annuity-only option.
Human Resources Manager Kyle Wickemeyer-Hardy said the library doesn't expect to save money from the switch because it will contribute equal amounts to both plans, but instead is offering the annuity-only option as a way to recruit talent.
"We're always about attracting good talent and happy people," Wickemeyer-Hardy said. "We see so many people coming in and they don't stay 20 years like they used to. We've got to deal with reality."•
Please enable JavaScript to view this content.