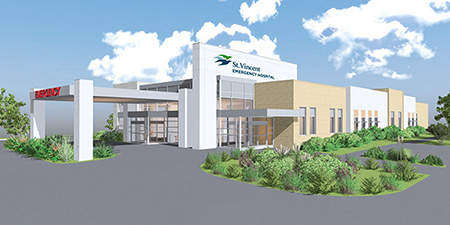 They're smaller and less expensive to build than traditional hospitals. But micro-hospitals, which are springing up in Indianapolis and other cities, could reap big money for their owners.
The tiny hospitals, with small overhead, can bill patients the same prices as traditional, acute-care hospitals for treating medical conditions that aren't life-threatening, such as the flu or a twisted ankle.
At the same time, they can fetch higher reimbursements than urgent-care centers or medical clinics for a wide assortment of related services, such as diagnostics imaging and surgery, due to recent changes in rules by the Centers for Medicare & Medicaid Services.
So with lower costs and higher reimbursements, the tiny hospitals seem ready to rake in big profits. They make such an attractive financial package, in fact, that some health observers say they expect dozens to pop up in central Indiana.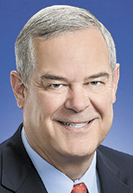 Abel
"I wouldn't be surprised if we saw 20 to 30 over the next five years," said Ed Abel, director of the health care practice at Indianapolis-based Blue & Co., an accounting and consulting firm.
St. Vincent Health announced last month it would build eight micro-hospitals—or "emergency hospitals," as the organization calls them. The first four are planned for Noblesville, Plainfield, Avon and the Castleton area of northeast Indianapolis.
The hospitals will have seven emergency room beds, with eight inpatient beds for short stays. That compares with 20 to 40 beds at a typical acute-care hospital's emergency rooms, and hundreds of overnight beds on the medical and surgical floors.
St. Vincent declined to say how much it was spending to build the small hospitals. The Advisory Boards Co., a health care consulting firm in Washington, D.C., said micro-hospitals typically cost $7 million to $30 million, depending on the location and types of services offered.
Some other hospital systems here say they are keeping an eye on micro-hospitals, but have no plans to jump in yet.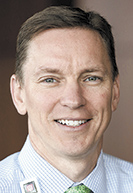 Stiver
Indiana University Health, the state's largest system with 15 hospitals, has been investing heavily in urgent care centers and primary-care offices, said Ron Stiver, president of system clinical services.
In the past year, it has opened urgent care centers in Greenwood, Brownsburg, Lawrence, Zionsville and Plainfield that have seen 22,000 patients. It has also opened seven primary care offices with about 30 doctors and has been ramping up its telemedicine programs.
"The three things our patients and consumers are telling us they want are high-quality care, convenience and affordability," Stiver said. "We think the investment we're making in primary care, telemedicine and urgent care is a better way."
Community Health Network, which operates eight hospitals in Indianapolis, Anderson and Kokomo, said it has studied micro-hospitals. But it has made no decisions about adding them to its lineup of traditional hospitals, clinics, surgery centers, retail walk-in centers and medical office buildings.
"We will continue to evaluate micro-hospitals and any other option to expand access to care as we seek to serve our community in the future," Kyle Fisher, Community's chief strategy and innovation officer, wrote in an email.
The closest thing to a micro-hospital in central Indiana might be Franciscan St. Francis Health's six-bed hospital in Carmel that opened in 2012. It offers overnight care for non-acute services but does not offer emergency or critical care.
Franciscan St. Francis spokesman Joe Stuteville said the organization is "looking at a few possible ventures" for adding small hospitals or clinics.
More to come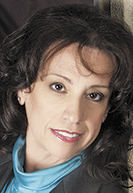 Todd
Micro-hospitals have opened in Denver, Phoenix and other Western cities. Maria Todd, a health care consultant in Denver, said the small hospitals are opening even as older, bigger hospitals are closing.
"They're convenient and new, with bright shiny features, and pretty inexpensive to build," said Todd, CEO of Mercury Healthcare International. "I see it mostly as a way for a hospital to extend its reach. They're a step above urgent care centers and the drugstore clinics."
The Indiana Hospital Association said the micro-hospitals here seem targeted for growing parts of town with lots of money.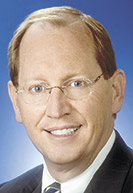 Leonard
"My sense is they're targeting a very niche market—very high-growth areas, probably highly insured areas where there's lots of new housing and new development," said Doug Leonard, the association's president.
St. Vincent, which operates 20 full-service and specialty hospitals in Indiana, said it picked the locations after studying gaps in its service area.
"There were a number of areas we felt did not have a physical presence and patients are asking for our services," CEO Jonathan Nalli said. "So we've set out on a journey and a strategy of, 'How do we best locate where those opportunistic areas are?'"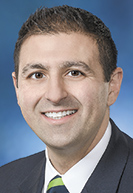 Nalli
While St. Vincent's small projects have been in the works for months, recent changes in federal reimbursement rules could encourage the development of more.
For years, hospitals that bought or opened outpatient centers were eligible for hospital-level reimbursement rates from Medicare and Medicaid—sometimes up to a double-digit percentage increase on such services as X-rays or diagnostics.
In November, the Centers for Medicare & Medicaid Services said all future clinics must be within 250 yards of a hospital to qualify for the higher reimbursements, Leonard said. Micro-hospitals, on the other hand, can qualify for the higher reimbursements because they have inpatient beds and are licensed as general hospitals rather than outpatient clinics.
A free-standing ambulatory surgical center could have reimbursement rates "typically between 40 to 50 percent lower" than a hospital, he said, depending on the mix of patients and the services provided.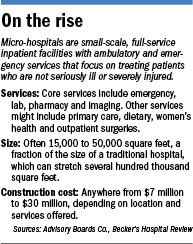 Meeting demand
Douglas T. Calhoun, senior vice president of health care engineering firm CCRD in Dallas, said it is becoming more common for stand-alone medical buildings to be expanded into micro-hospitals.
"The market share and reimbursements are increased greatly by constructing licensed facilities to include a few 24-hour beds and two or three operating rooms," he told trade publication Consulting-Specifying Engineer in May. "In most states, this is viewed as a full hospital under the licensing regulations."
St. Vincent said the small hospitals are not a financial strategy but a way to help it meet demand for emergency services that aren't serious enough to require a trip to an acute-care hospital, such as a stomach bug. The patient could be seen quickly to get fluids and medicine to stop vomiting and be stabilized, but would not need the additional resources of a traditional hospital.
The small hospitals would not be suitable for major emergencies, such as gunshot wounds or traffic injuries.
The tiny hospitals will be developed by the Embree Group of suburban Austin, Texas. According to applications it filed earlier this year with the Indiana Office of Homeland Security, the hospitals will be about 19,000 square feet; a traditional hospital can span more than 100,000 square feet. St. Vincent called the facilities "micro-hospitals" in its applications.
Despite their size, the little hospitals' service fees will be comparable to those of a traditional hospital. A patient's bill "is going to be similar" for treatment, Nalli said.
The big benefit is convenience and quicker medical attention, he said, with a goal of seeing patients within 20 minutes.
Some accountants say it makes financial sense for hospitals to move in this direction, offering more convenience, as long as they meet licensing standards.
"Once you reach a certain standard, you're a hospital, with certain responsibilities," Abel said. "And once you're a hospital, you've essentially reached a gold standard of being able to bill as a hospital."•
Please enable JavaScript to view this content.