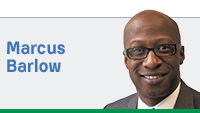 Politics is a lot of things, but packaging is definitely on the list. How you position your candidate is a big factor in whether or not you will win. You have to make sure that your message resonates, that your views are well communicated and well received.
Unfortunately, these political calculations don't include a very important aspect of actually being successful once elected: integrity. As voters, we often have a hard time predicting what any elected official will do in office because campaigns have become painted and polished to keep us from being able to see the real person on the ballot. Exceptions, of course, exist. In my time working in politics, I have met plenty of elected officials who stood by their beliefs and communicated those beliefs clearly and honestly.
But this year in Indiana, we are seeing some of the most amazing paint and polish jobs I've ever seen in my life.
Let's stick to the two major statewide races. On the Democratic side, we have John Gregg and Evan Bayh. For the Republicans, we have Eric Holcomb and Todd Young.
Holcomb and Young have been pretty forthcoming about who they are and what they've done. Holcomb's career has been pretty transparent. If you spend a majority of your career doing jobs that are subject to public-records requests, transparency is a must. However, if you know Eric, you know he's the kind of guy where that wouldn't matter, anyway.
During Young's whole time in Congress, his votes and words have painted the consistent picture of a conservative who believes in a strong defense and cutting government spending. He's even being attacked because he favors entitlement reform. A Naval Academy grad and Marine, Young came from an environment where a lack of integrity could not only cost you your job but could cost you your life.
For Democrats, integrity poses a larger problem. What would Gregg's campaign look like if he went around the state and bragged about the fact that he was Hillary Clinton's co-chairman? What would his new liberal donors think if he stood by his supposed pro-life stance and supported legislation that made sense with his proclaimed beliefs? What if he told the public that, when he was in office, he was responsible for one of the largest budget deficits in Indiana's history?
Bayh's problem is even worse. His campaign is fond of saying, "Hoosiers know Evan Bayh." But does he tell Hoosiers he was one of Hillary Clinton's surrogates? Does he try to convince Hoosiers his vote for Obamacare was the right choice? Does he spend time talking about what he's been doing since leaving the Senate? He can't even be honest about something as simple as where he lives.
I feel for Democrats. This model of trying to be one person during a campaign but another once in office can't survive in a world where everyone has the internet in their pocket. Gregg should tell us whether he's the social conservative he told us he was three years ago or the liberal he's telling us he is now. Bayh should come clean about why he thought Obamacare was the best choice for Hoosiers and why he moved out of Indiana. He should stop delaying his personal financial disclosure.
As voters, integrity should matter—at home, at our jobs and in our politics.•
__________
Barlow, a Republican strategist, was a press secretary for U.S. Rep. Chris Chocola and a spokesman for Mayor Greg Ballard and the state Family and Social Services Administration. Send comments to ibjedit@ibj.com.
Please enable JavaScript to view this content.