What role—if any—should the Attorney General's Office play in combatting Indiana's drug abuse and drug addiction problem? And if there is a role, how would you tackle it?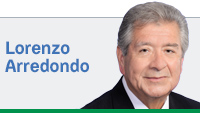 The greatest joy of running my statewide campaign for attorney general is hearing about the dreams and aspirations of hard-working and caring Hoosiers.

Unfortunately, these inspiring encounters share a dark undercurrent: Many, if not most, of the people I meet have been touched in some way by the prescription-painkiller epidemic plaguing our state and our country.

More Americans die from prescription painkiller overdoses than from heroin and cocaine combined, and the number of deaths has quadrupled since 1999. Physician-run pill mills dot the Indiana landscape and Scott County was ground zero for another terrible result of opioid abuse: More than 190 individuals—having shared needles to inject the prescription painkiller Opana—have been diagnosed with HIV/AIDS.

This is a tragedy for those whose lives have been destroyed and for their loved ones. It has torn apart a community and burdened all Hoosiers, who will pay more than $250 million to address the epidemic in Scott County.

The news gets worse. A recent state study found that one in five babies in Indiana is born with neonatal abstinence syndrome, a cluster of ailments caused by opioid addiction. The National Safety Council says Indiana is "lagging behind" in its response to the opioid epidemic.
We can and must do better.

As attorney general, I will use my statutory authority to aggressively investigate overprescribing Medicaid health practitioners and to prosecute them before licensing boards or in the criminal courts.

I will propose laws to require physicians, nurse practitioners and physician assistants who prescribe controlled substances to attend continuing education courses and pass a competency exam to obtain and maintain state controlled-substance registration.I will propose to bring more objectivity to the Medical Licensing Board by including more non-physicians among its members. I will advocate to improve access to treatment and will offer advice, honed from years on the bench, on how Indiana can wisely spend federal money for treatment.

I will create a public education program to teach Hoosier consumers about the dangers of prescription painkillers and encourage them to question practitioners who recommend using potent prescription drugs instead of over-the-counter medicines.

Finally, I will examine whether Indiana should emulate the city of Chicago, which sued five pharmaceutical companies, accusing them of unscrupulous marketing practices and seeking to recover the city's expenditures on the opioid epidemic. A sixth company, trying to avoid being sued, settled with the city and acknowledged that opioids are highly addictive and that no data exist to substantiate their effectiveness against pain beyond 12 weeks of use.

Nothing is more heartbreaking than watching a newborn experience opioid withdrawal or consoling a parent whose adult child died from an overdose after unwittingly becoming addicted to a substance her physician prescribed. My promise to you is that, as attorney general, I will do all I can to stop that from happening to more Hoosier families.•

__________

Arrendondo, a former Lake County Circuit Court judge, is the Democratic candidate for attorney general. Send comments on this column to ibjedit@ibj.com.