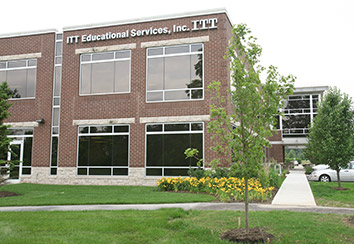 Six of Indiana's U.S. representatives filed legislation Tuesday to help veterans regain their GI Bill education benefits after the closure of ITT Technical Institute.
Carmel-based ITT Educational Services Inc. shut down all of its ITT Tech campuses on Sept. 6, leaving more than 1,000 Hoosier students without degrees.
While current federal law allows students to have their federal student loans discharged if they are unable to complete a degree program due to the closure of a school, there is no similar provision for veterans who used the GI Bill to cover costs.
"Thousands of veterans invested their time and educational benefits to attend ITT Tech, and now they are left without a degree or path forward," U.S. Rep. Luke Messer, a Republican from the 6th District, said in a written statement.
The legislation would let veterans recover their benefits if they were using them at a college or university that closes, preventing them from graduating. The new legislation would apply to all veterans who were enrolled at ITT Tech at the time it closed.
Messer filed the legislation along with fellow Republican U.S. Reps. Todd Young, Jackie Walorski, Susan Brooks, Larry Bucshon and Todd Rokita.
In addition to the effort in Washington, D.C., on Tuesday, Indiana state agencies and representatives from five Indiana colleges announced actions to help former ITT Tech students.
Indiana Wesleyan University said it will let ITT Tech students transfer up to 90 credits into its non-residential programs and offer them a 10 percent tuition discount.
However, many colleges, including Ivy Tech Community College, do not accept ITT Tech credits. Instead, the community college is waiving some course test-out fees to help students earn credit for the education they gained while at ITT Tech.
Oakland City University, Harrison College and WGU Indiana are also taking some steps to ease the transition. A complete list of the assistance can be found on the Indiana Commission for Higher Education's website.
 
Please enable JavaScript to view this content.