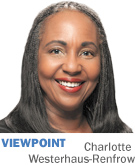 It happened again. You just left a negotiation and were asked: "Soooooo, how did your negotiation go? Did you win? Did you get the raise … or the contract … or the deal?"
You dread the questions because your tried-and-true strategies just didn't cut it. "Getting to yes" morphed into "going nowhere."
Few people enjoy losing a negotiation. Losing is discouraging, often embarrassing and—let's be honest—most of us don't want to do business with a loser.
But let's also be real. Almost nobody wins every deal, and it's a myth that the outcome from every negotiation is a win-win for all parties.
How can the losing side in a negotiation avoid the humiliation of looking bad, save face and still maintain a relationship with the opposite side?
One effective way to turn a negotiation setback into a comeback is to move forward with "grit." Grit is a collective mind-set of hardy character traits and personal resilience. Research shows grit is a better predictor of long-term success than IQ and conscientiousness.
Gritty negotiators not only persevere and rebound after experiencing setbacks, adversity and failure, but they also are determined to emerge stronger, perform better and achieve their goals. Setbacks don't set them back.
According to the Harvard Business Journal, when gritty negotiators are in the midst of a negotiation, they are not concerned about face-saving or reputation—and this is especially the case after losing one round.
"If all you're thinking about is saving face, you've already made the negotiation and its aftermath into a battle," says Margaret Neale, professor of management at Stanford Graduate School of Business and co-author of "Getting (More of) What You Want."
Instead, gritty negotiators bounce back with a focus on "problem solving rather than someone trying to win." As a result, gritty negotiators move forward to create new value and attractive alternatives.
Gritty negotiators don't over- or under-react and don't assume the last transaction is a painful finale. Instead, they effectively respond rather than react impulsively and negatively. They "fail fast" by intuitively understanding that, while a failure might mean they have failed, failing does not mean they are failures. They actually and actively learn from their failures (and those of others) and bounce back, remain goal-oriented, and move on despite obstacles and delay.
As a result, gritty negotiators don't see themselves as victims or pushovers. Rather, they are firm believers in the old adage that "you wouldn't care so much about what other people think if you knew how little they think about you."
Gritty negotiators accept the fact they can't win them all. They employ healthy coping strategies in order to "look on the bright side" and "find the silver lining." While they might not have done as well as they'd have liked, they take the time to reflect on why they were outmaneuvered. By doing so, they take subsequent steps to prepare more thoroughly for the next time.
Live to negotiate another day with grit, so the next time you're asked, "How did your negotiation go?", you will increase the chances of sharing an affirmative response, as well as reaping the benefits of a successful negotiation.•
__________
Charlotte Westerhaus-Renfrow is a clinical assistant professor of management and business law at Indiana University Kelley School of Business Indianapolis.
Please enable JavaScript to view this content.