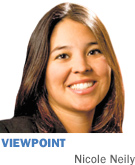 As the saying goes, the road to hell is paved with good intentions—and recent efforts by Indiana legislators to introduce safety standards to the e-cigarette industry are a fine illustration of this point. Although well-meaning, these regulations are likely to have a deleterious effect on the health of Indiana residents by decimating an industry that's helping to reduce smoking rates.
Available evidence provides a strong case for vaping as an alternative to smoking.
The British Royal College of Physicians asserted, "The available evidence to date indicates that e-cigarettes are being used almost exclusively as safer alternatives to smoked tobacco." Think about it: If a person wants a nicotine hit, is it more or less healthy if no tobacco is involved? Public Health England notes that, at the very least, e-cigarettes are free of the most dangerous toxins released from burning tobacco and are therefore less dangerous than traditional smoking.
The exact health implications of vaping are still being researched, but little evidence supports the assertion that it's as harmful as tobacco smoke. Lumping e-cigarettes with other tobacco products, as the U.S. Food and Drug Administration is doing, is at best an oversimplification of the issue; at worst, it's a Trojan horse for a much bigger prohibitionist agenda.
So how—and why—did Indiana effectively destroy the state's e-cigarette industry?
A new law, which took effect July 1, requires e-liquid manufacturers to have their facilities secured by third-party surveillance and their products inspected by a security firm before going to market. Critics have pointed out that these stringent requirements are more appropriate for the production of deadly pharmaceuticals. But again, politically it's difficult to oppose extra safety measures.
Unfortunately, only one security company in Indiana—Mulhaupt's Inc.—is qualified to inspect e-liquids, and that company has decided to do business with only six e-cigarette companies of the nearly 200 that exist in the state. E-liquid companies have no choice but to go through the company—which means a government-granted monopoly has resulted in a government-created bottleneck.
In the words of company owner Doug Mulhaupt, who has disavowed any role in crafting the law, this has inevitably led to picking winners and losers.
"We took the best six that we thought had the best chance of being successful under these new regulations," Mulhaupt told the Lafayette Journal & Courier. "… I don't get to decide the size of an industry."
Yet thanks to the heavy hand of the state, that's exactly what Mulhaupt is doing.
The ripple effects from this third-party bottleneck are bound to hurt people on both ends of the e-industry. According to Hoosier Vapers, the state's 200 e-cigarette businesses employ 180,000 people. Most of these jobs are now at stake. Meanwhile, consumers trying to quit smoking have fewer options for an alternative nicotine delivery system, and a decrease in the number of suppliers will likely lead to price increases.
Although the law is still brand new, there's already talk of reform. A number of lawmakers who supported the bill have since called for changes.
Legislators need to consider all possible ways to cut both short- and long-term health costs for the state. One of the ways to do so is to reduce smoking rates. E-cigarettes are a valuable tool that can help achieve this goal.•
__________
Nicole Neily is the president of the Franklin Center for Government and Public Integrity, a Virginia-based not-for-profit that publishes at Watchdog.org.
Please enable JavaScript to view this content.