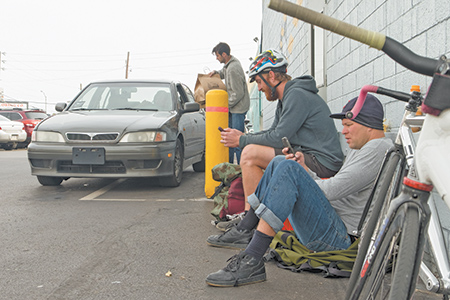 Sue Durkos, a freelance driver for Uber Technologies Inc., said she's not sure what her primary occupation would be if it weren't driving for the ride-hailing company.
The 56-year-old doesn't have any college education, and she said the restaurant industry she spent 30 years in doesn't seem interested in her anymore.
There are some drawbacks, she said, including the occasions when Uber lowered its prices and the fact she's put 25,000 miles on her Honda Accord since enlisting in the spring of 2015. But at least she doesn't have to settle for a minimum-wage job, she said. She makes $10 to $15 an hour with Uber.
"Before I started Ubering, I was out of work for six months—I could not get a waitressing job or a bartending job," Durkos said. "Everybody wants a 21-year-old."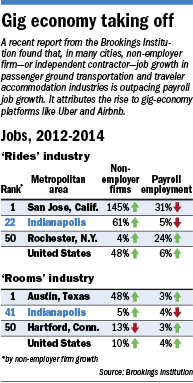 Durkos is among the swelling throng of Indianapolis workers who are part of the so-called "gig-economy," which has come to denote the system of matchmaking between independent contractors and consumers over large technology platforms—often in an on-demand fashion.
These jobs are growing at a rapid clip in Indianapolis and around the country, according to a study published earlier this month by the Brookings Institution, thanks in part to platforms that target everything from automobile rides to errand-running.
Among other things, the report found that non-employer firms—mostly independent contractors—in the U.S. ground-passenger transportation industry grew 48 percent from 2012 to 2014. That's compared to a 6.4 percent growth rate for comparable payroll-employee jobs.
In Indianapolis, those transportation "gig" jobs grew 61 percent over those two years, versus a 4.6 percent decline for similar payroll jobs.
To be sure, the number of payroll jobs is far larger than the number of gig jobs, and the study compared growth rates only in the "rides" and "rooms" industries. But there are more freelance jobs per payroll job than ever before, Brookings found, and industries like transportation have seen sharp increases in independent-contractor jobs in recent years, coinciding with the emergence of Uber and Lyft.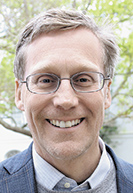 Muro
"You can see in just a few years … you have astronomical, very rapid growth," Brookings study author Mark Muro said, "so it's clearly helping both create markets and helping workers find work—and doing it in a rapid way."
"It clearly is happening at a large enough scale that it will begin to transform the structure of particular industries."
The growth of these jobs—which has been pronounced in West Coast "early adopter" cities—has led to varying degrees of disruption for taxi services, hotels, grocery stores and more. But Brookings noted that it remains to be seen the extent to which these platforms eat existing market share from old-guard operations or find previously unserved markets.
Also, if growing segments of the population choose freelance jobs over payroll jobs, Muro said, it can have significant implications on worker benefits. Freelance jobs don't come with health insurance, retirement plans, paid vacation or Worker's Compensation.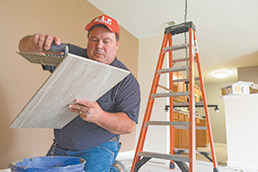 Shannon Hoskins is an Indianapolis-based general contractor who gets about two or three jobs per week using Thumbtack.
(IBJ photo/Eric Learned)
Local gig players
Uber and Lyft are the popular gig-economy platforms for rides. There's also Instacart for tasking out grocery shopping duties and Bellhops for help with moving. All have a footprint in Indianapolis.
Related to the gig economy is the "sharing economy," defined by platforms where people rent their assets, like Airbnb for rooms and homes. Both involve connecting individuals for services, and people who make more than $1,000 in revenue—no matter the platform—qualify as non-employer firms.
Uber and Lyft—each of which is based in California and entered Indianapolis in 2013—didn't respond to requests for comments about driver and ridership numbers. Airbnb, which started in 2009, said it has 1,000 local listings. The 27,000 people who've visited Indianapolis via its platform is 220 percent higher than at this point last year.
Bellhops, a Tennessee-based company that connects college students with people looking for moving help, started in Indianapolis in 2014 and has hundreds of contractors in the area, officials said.
It wouldn't give specific figures on freelancers or moving transactions but said the number of year-to-date moves has jumped fourfold from this point last year.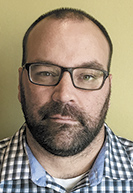 Duff
Instacart, which has a more varied fleet of freelancers ranging from their late teens to their early 60s, entered Indianapolis in August 2015. It's spread from its original service area in Midtown to neighborhoods downtown and on the north side and in Hamilton County. Its fleet of 80 shoppers has at least doubled from this point last year.
"I think the market is great for contractors for the gig economy," said Kevin Duff, Instacart's local operations manager. "People want to work in Indianapolis, and they're attracted by the flexibility of the gig economy—being able to make money when you want to make it, not when someone's telling you."
A few local companies have also tapped into the gig economy with their own platforms. One is ClusterTruck, a food-tech company that employs software engineers and cooks but uses about 60 freelance bikers and drivers to make deliveries—including many former Uber and Lyft drivers.
Torchlite is another firm, targeting businesses instead of consumers. Founded in June 2015 by Salesforce.com and Apple Inc. alumna Susan Marshall, Torchlite connects small businesses looking for marketing help with a pool of 350 freelance writers, designers and others. Indianapolis-based Propel has a similar model, but for software development.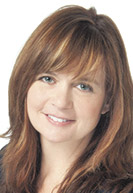 Marshall
"I think it's a shifting mind-set," Marshall said, speaking about people wanting flexibility with their work lives. "And I think it's different types of workers who may have been displaced who are re-entering the workforce who are finding success with freelancing."
Jobs and benefits
One of the questions Brookings looked into was whether gig jobs effectively stole jobs from comparable industries. But there's not enough good data to support any strong conclusions, at least not yet.
Indianapolis saw increases in freelance jobs and decreases in payroll jobs. Some cities saw increases in both. But several West Coast cities, like San Jose and Sacramento in California, saw gig jobs grow by triple-digit percentages or high double-digit percentages while payroll jobs declined markedly.
"I think the conventional wisdom is that it's largely a complement to existing industries and firms paying payrolls," Muro said. "But I think there is evidence in our work that it may not just be that and it may become a challenge to incumbent work—or even a challenge that cannibalizes some payroll employment."
Executives running gig economy businesses said cannibalization, if any, depends on the industry.
Doody
Bellhops co-founder Cameron Doody said the moving industry has two segments—people who pay several hundred or even thousands of dollars to a professional moving company, and people who do it themselves. 
He said Bellhops believes there are customers looking for small-scale moves who would be willing to pay for services, but not at the cost companies geared for large-scale moves charge.
"We're coming in and making full-service moving within reach of everybody for the first time," Doody said. "So our average full-service move … is under $400, and the reason we're able to do that is because of tech."
Meanwhile, hiring drivers in the food delivery industry might be a thing of the past, especially as smartphone apps for accepting freelance delivery jobs become more prevalent. Robb Greene, director of distribution at ClusterTruck, said, "I think the delivery industry as a whole is moving toward that independent-contracting route, anyway."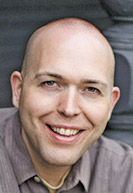 Greene
Freelancers are effectively getting flexibility in exchange for traditional worker benefits, industry professionals said. And some freelancers, including college students, are more interested in work than in benefits.
Durkos, the Uber driver, said she never had any of those benefits, anyway, and she expects to work until she dies.
"And I can take vacations anytime I want," she said, acknowledging that they aren't paid. 
Marshall, of Torchlite, said those are important discussions, and she's seen some freelancers in the industry effectively unionize to combine resources and leverage to secure health insurance from health insurance companies, for example.
She said while she hasn't seen such activity locally, her company does facilitate online forums for freelancers to share best practices on such matters.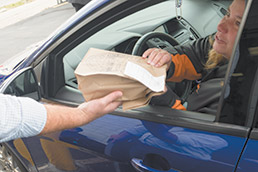 ClusterTruck driver Nina McCorkle is part of the growing gig economy, which refers to freelancers who find jobs through platforms such as Uber and Bellhops.
(IBJ photo/Eric Learned)
And not all freelancers need benefits, she said. Some participate in the benefits of their spouses. Some have higher earnings, with several "torchliters" pulling in as much as $80,000 annually.
Despite the drawbacks, some freelancers said the technology platforms have improved their quality of life beyond measure. And they aren't just mobile apps where a pool of freelancers can pick jobs as they come, but rather online marketplaces like Etsy (for artisans and craftmakers) and Thumbtack (for handymen, personal trainers and more), where freelancers can set up digital storefronts.
Shannon Hoskins, an Indianapolis-based general contractor, had been operating as a sole proprietorship since about 2006. In 2013, he joined Thumbtack, which he said took his business from about three jobs a month to two or three jobs a week. He recently brought on two subcontractors and said he's looking to hire more employees soon.
"We've got so busy at this point that I've had to shut my leads down for a little bit," he said. "I'm hoping it stays this way."•
Please enable JavaScript to view this content.